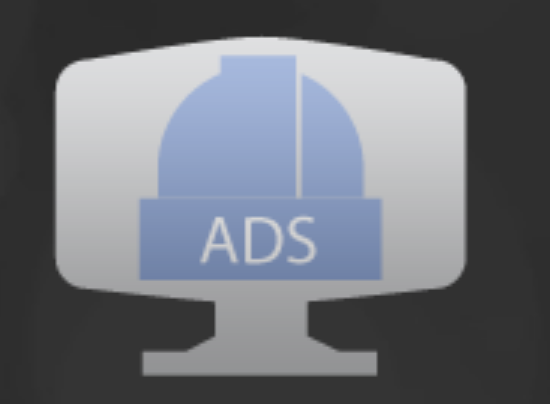 A dual-channel Ka-band microwave rotary joint designed and produced by Link Microtek is playing a crucial role within a new stabilized antenna platform developed by Italian firm ADS International S.r.l. for high-end SATCOM-On-The-Move (SOTM) applications.
Typically mounted on vehicles for either commercial or military use, the new ADS system features a low-profile radome that houses a 4-port, wideband flat-panel waveguide-array antenna together with ancillary hardware. Operating at 19.2-21.2GHz in Rx and 29-31GHz in Tx, the dual circular polarization system covering military and commercial Ka-band is ideal for the latest high-data-rate requirements and, being fully European made, is free from any ITAR/EAR restrictions.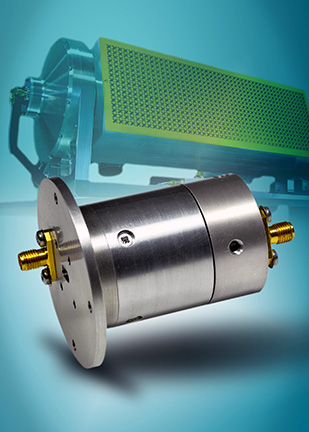 Key to the operation of the ADS antenna system are two of the Link Microtek rotary joints — one for azimuth and one for elevation — which enable RF signals to be fed from the static side of the system to its rotating side.
The central transmit channel of each rotary joint is implemented in WR28 waveguide and delivers up to 50W of microwave power (CW) over the frequency range 29 to 31GHz with an insertion loss of just 0.5dB and a VSWR of 1.3:1. This allows the signal from the BUC, which is connected to the system port, to be transferred through a waveguide transmission line all the way to the antenna, thus minimising losses.
The outer receive channel, meanwhile, uses SMA coaxial connectors to cover L-band frequencies from DC to 2.15GHz with a maximum CW power of 10W, as well as providing the DC voltage needed for powering the two LNBs which are located on the rotating side of the system, right on the back of the antenna with the aim of maximizing the G/T. Isolation between the channels is greater than 35dB.
Manufactured from aluminium, the rotary joints weigh only 160 grams and measure 49 mm in length with a body diameter of 36 mm and a flange diameter of 55 mm. They have an operating temperature range of -40 to 55degC, satisfy the typical military environmental conditions of MIL-STD-810G and are tested to over 1 million rotations.
According to Steve Cranstone, MD of Link Microtek, power loss is a major consideration in the system design. He said that to be able to transmit 50 watts at Ka-band frequencies, quite expensive amplifiers are needed, so it is important not to lose too much of that power on the way to the antenna. Using CST electromagnetic simulation software to verify the performance of the rotary joint design, the company's engineering team was able to ensure that the waveguide transmit channel would keep any loss to a minimum.
He added that the design and manufacture of this type of rotary joint presents a significant challenge in a number of ways. Inside each one are scores of tiny individual parts, which have to be crafted to high precision and tight tolerances before being carefully assembled by hand. Despite this intricate, almost watch-like design, they have to be robustly constructed to withstand the particular mechanical stresses associated with SOTM systems so that they deliver reliable long-term operation.
ADS Chief Engineer Marco Formaggi added that the company has been delighted with the performance of the rotary joints supplied by Link Microtek. The company's many years of experience and expertise in this field enabled it to satisfy all of the firm's technical and commercial requirements and helped the company produce an innovative antenna system employing the most advanced technology available.