[SatNews] The forecasts are clear—in Africa, broadband will soon be perceived as a need as basic as electricity and running water—the question is, who will be the one to provide it?
Gilat, with their broadband solutions, state they can help get you there. For more than 25 years, Gilat has been delivering turnkey solutions for connectivity in the most challenging environments. Discover Gilat's latest innovations at AfricaCom 2014, November 11-13, 2014, at Cape Town International Convention Centre, South Africa. Learn about...
CellEdge—a unique small cell over satellite solution that shatters the barriers to expanding customers' cellular network. CellEdge also provides:
The a

bility to deliver cost-effective 2G and 3G cellular services to unserved areas

80W total average power draw including both the small cell and VSAT in a typical configuration, significantly lowering capital expenditures in the terminal and solar power generation

Optimization of satellite bandwidth via high efficiency algorithms and a set of efficient voice/data compression techniques that can reduce satellite OPEX by up to 80 percent
Libra—this new satellite/cellular hybrid router places broadband connectivity within everyone's reach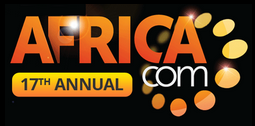 As part of the concurrent VSAT Africa conference, Gilat will lead discussions on key topics affecting the industry. Sessions will include Gilat Satellite Networks CEO Erez Antebi discussing "Mobile Internet Broadband within Reach" on November 12 at 12:25 p.m., and Gilat Satellite Networks Head of VSAT's Line of Business, Hagay Katz, discussing "Understanding The HTS Roadmap For Africa" on November 12 at 2:50 p.m.
Stop by Gilat's booth #D1 to find out how their solutions can support customers' SATCOM initiatives. To arrange an appointment with a Gilat representative during the conference, please address inquiries to Fiona Fincham.
About Gilat
Gilat Satellite Networks Ltd (NASDAQ, TASE: GILT) develops and markets a wide range of high-performance satellite ground segment equipment and VSATs, with an increasing focus on the consumer and Ka-band market.
The Gilat infosite may be accessed at http://www.gilat.com/