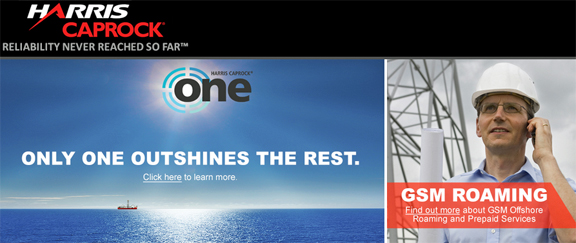 [SatNews] Harris CapRock Communications has been selected by Hess Corporation to provide a turnkey, integrated telecommunications solution to support the Stampede offshore field development project, which is operated by Hess Corporation in the Green Canyon area of the U.S. Gulf of Mexico.

The agreement represents Harris CapRock's first large-scale integration project with Hess, a leading global independent energy company engaged in the exploration and production of crude oil and natural gas. Harris CapRock will procure equipment and conduct factory acceptance testing, project engineering and detailed design and project management for the 22-system telecommunications project. The integrated solution supports audio/video conferencing, satellite and wireless communication.
"Choosing Harris CapRock as a single-source telecom provider for comprehensive systems integration improves responsiveness as well as saves time and money for Hess," said Tracey Haslam, president, Harris CapRock Communications. "Reliable customer service throughout the integration process will lead to reliable network communications for operators in the field."
Integrators play a key role in delivering products and technologies to the energy market. Harris CapRock has provided service in more than 120 countries and employs field technicians, engineers and project management personnel across a variety of IT and telecom systems specialties. Harris CapRock recently was named the most impactful services provider in the oil and gas sector by Via Satellite's 2014 Excellence Awards Program.