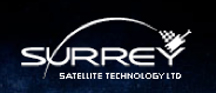 [SatNews] Add in another first for Surrey Satellite Technology Limited (SSTL), as the company's new Hollow Cathode Thruster became all fired up.
However, before the switch-ons for TechDemoSat-1's eight new technology payloads could occur this week, the team from SSTL had to work hard to commission the spacecraft's systems and some of the new product developments on board. One of these new developments, a propulsion system that incorporates new tank weld processes and also trials a new type of electric propulsion system, the Hollow Cathode Thruster, was called upon earlier than expected on August 13th when SSTL received five "close approach warnings"—in other words, a collision alert—for object identified as number #23534, DMSP 5D-2 F13 DEB. This object turned out to be part of the USA's Defense Meteorological Satellite Program.

The company performed a five minute firing of their new propulsion system to move TechDemoSat-1 out of danger—all performed perfectly. That was just as well, as a week later the same instrument was called upon to perform a second five minute firing to again move of the way of a second close approach—this time with TechDemoSat-1's own "little brother", UKube-1, with whom it shared a ride into orbit.
The inconvenience of having to switch on the brand new propulsion system earlier than scheduled in the firm's commissioning plan was swept away with a great result—and SSTL is well on the way to qualifying the new system, which will be used in the design and build of future spacecraft for the company.

The Hollow Cathode Thruster is in fact a world first—while Hollow Cathodes have been extensively used as neutralizers for larger electric propulsion systems, this is the first time one has been used as a stand-alone thruster.
The SSTL infosite is located at http://www.sstl.co.uk/