For those interested in researching, purchasing and applying smart grid technologies, Smart Grid may be an admirable URL to investigate—the site is sponsored by TMC and Crossfire Media and they have just announced that ORBCOMM Inc. (NASDAQ:ORBC) has been awarded their 2016 Smart Grid Product Of The Year Award.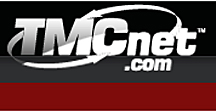 Smart Grid is the leading website dedicated to the rapidly developing technologies that enable and harness Smart Grids, with particular emphasis on applications, products and software for improving residential, business, institutional and facilities' power consumption.
ORBCOMM's dual-mode satellite-cellular solution enables utility companies to efficiently manage their Smart Grids by monitoring and controlling reclosers and other network distribution devices in real time. Their device is integrated with the utility equipment to control the information exchange and reporting process between the utility companies' SCADA system software and the equipment site. With ORBCOMM's Smart Grid monitoring solution, utility companies can improve the reliability and availability of real-time field data in order to make power grid decisions quickly and manage the equipment regulating the distribution network in the event of a sudden interruption in service.
According to Marc Eisenberg, ORBCOMM's Chief Executive Officer, Utility companies are always seeking ways to optimize the efficiency of their generation and distribution network—ORBCOMM's dual-mode solution ensures they maintain complete visibility and control of their equipment assets even in the most remote areas of the world."

smart-grid.tmcnet.com