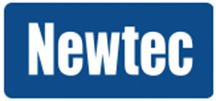 [SatNews] Newtec announces that, together with Intelsat S.A. (NYSE: I), the company has achieved a world first for the amount of throughput in a single transponder.
The demonstration was conducted at Intelsat's Fuchsstadt teleport in Germany. Intelsat's and Newtec's engineers used the Newtec MDM6000 Satellite Modem with Newtec's all digital built-in Bandwidth Cancellation (BWC) technology to set the record, which put 20 Mbps into 2 MHz.
This exciting result is the latest in a line of successes for Newtec, which has previously broken several speed barriers. Maximizing bits per second per Hz has always been a priority for Newtec and is becoming increasingly important as satellite operators and service providers look to launch new services while also delivering higher performance and improved economics for their customers.
The Newtec MDM6000 Satellite Modem combines a number of innovative elements to improve efficiencies currently available on the market and lower the overall Total Cost of Ownership (TCO). New modulation and Forward Error Correction (FEC) codes up to 256 APSK in the DVB-S2X standard, while embedded technologies – including 133 Mbaud wideband support, Clean Channel Technology®, intelligent Automatic Uplink Power Control (AUPC), FlexACM® and Equalink® 3 – bring the satellite link to full efficiency.
Adding Newtec's built-in BWC (allows transmission of two carriers in an overlay fashion), as well as optional network optimization technologies, improves the performance even more for any point-to-point application.
The MDM6000 will be among products exhibited by Newtec at IBC2015. Delegates will be able to view the MDM6000 R3.1, which incorporates Newtec's BWC technology with record-breaking spectral efficiencies. This makes the single modem perfectly suited for any application ranging from low speed E1 connections, over to medium speed backhaul circuits and up to the very high rate big trunks.
Executive Comments
"This is an important achievement, as it shows our ability to fully utilize the capabilities of next generation satellites using Newtec technology that is available today. With a spectral efficiency of more than 10 bps/Hz, one can, for example, handle a bidirectional E1 in just 400 kHz," said Dave Suffys, Product Manager for IP Modems at Newtec. "What it demonstrates is our unparalleled efficiency at any rate, whether on a low-speed voice or data connection or for medium-speed backhaul links, all the way up to ultra high-speed trunks. A gain of at least 30% in space capacity can be achieved for any bidirectional link."
"Intelsat is committed to delivering higher performance, improved economics and simpler access to our satellites. We will do this through supporting innovation in-orbit as well as on the ground," said Michael DeMarco, Senior Vice President, Operations at Intelsat. "The demonstration with Newtec further advances our goals and it was great to see the efficiencies generated by Newtec's technology first-hand and importantly, the operational benefits that it will deliver to our customers. We will leverage increased efficiencies, such as this achievement by Newtec, to advance our entry into new applications, expanding the addressable market for our satellite-based solutions."
Newtec's CEO, Serge Van Herck, said, "While Newtec has previously been associated with breaking speed records, this latest achievement shows that we are also committed to helping our customers minimize their OPEX by pushing the limits of spectral efficiency."