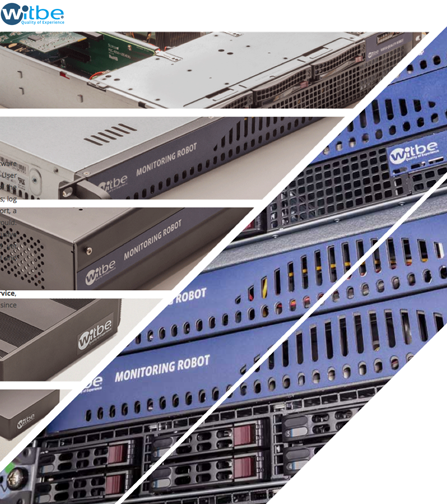 Witbe now has an extended partnership with Canal+, the leading payTV Company in France.
Canal+ needed a powerful monitoring solution that could work seamlessly on the broadcast services over satellite or terrestrial, and on the IPTV & OTT channels distributed by major ISPs in xDSL or FTTH. Through this extended collaboration, which started five years ago, Witbe developed an unparalleled knowledge in Live TV Services Monitoring and was able to meet Canal+ expectations.
Looking to enhance their subscribers' experience, the Canal+ Operations Teams were looking for a technology that would enable them to pro-actively detect any issue on their delivery networks and platforms, targeting issues that can affect their customer's experience. Thanks to its scalable TV Services Monitoring Technologies, Witbe successfully met the challenge:
The latest Witbe Video Robots perform all possible interactive tests as a real End-User, using up to 32 HD Set-Top-Boxes in parallel, giving Canal+ the ability to monitor the Quality of Experience delivered through their most popular delivery architectures (DTH, Terrestrial, IPTV, multi- ISP, OTT in xDSL or FTTH). The Witbe Smart Alerting System generates real-time alarms and report KPIs continuously for all the linear TV services—allowing Canal+ to detect any quality deterioration in real-time and proactively prevent their End-Users' complaints.
Working straight out of the box, the Witbe Robots are able to check any Set-Top-Boxes for black screens, frozen pictures, error screens, DRM/CAS issues and sound unavailability on any live stream, even when they are scrambled. Any issue can then be live-tested and remotely troubleshooted using the Witbe Remote Eye Controller. This unique video-wall feature provides Canal+ Operations Teams with a way to take control of any their monitored STB remotely, with real-time video and audio feedbacks, letting them manually confirm any issue. That way, Canal+ Operations Teams can confirm any alert and escalate them to the proper support level, before the End-User even starts to dial Canal+ Customer Service phone number.