How to measure the wind — Globalstar, Inc. [Nasdaq:GSAT], a major provider of mobile satellite voice and data services to businesses, governments and individuals, today announced that Renewable Energy Systems Americas Inc. (RES Americas), a leader in the development and construction of renewable wind energy projects, will transmit wind measurement and other remote monitoring data from prospective wind farm locations to their backoffice using the Globalstar satellite network.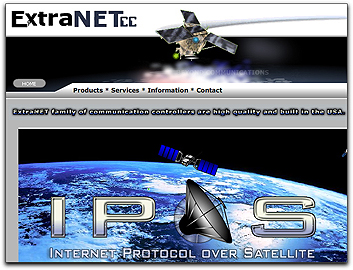 According to the agreement
RES Americas
will
purchase ExtraNET CC
communications controllers designed by
Crystalline Technology
Inc., from Globalstar distributor NetSat. The controllers will be used to provide seamless communications using Globalstar satellite data modems and the Globalstar satellite data network.

"As the world pays increased attention to alternative or green energy solutions we're pleased to provide one of the nation's leaders in renewable power, RES Americas, with the ability to affordably monitor crucial data such as wind speeds and hardware related information from virtually anywhere," said
Dennis Allen
,
Senior Vice President of U.S. Sales and Marketing
for Globalstar, Inc. Mr. Allen added, "Integrators such as
Crystalline
can affordably integrate our Globalstar satellite coverage capability into their remote data solutions. Using our innovative
Optimal Satellite Availability Tool or OSAT
as well as the ability to 'store and forward' data, Crystalline provides customers such as RES Americas with a high quality, highly reliable way to monitor weather and control data without having to worry about the availability of phone lines or other wireless infrastructure."
Globalstar Duplex data modems provide affordable remote data solutions for customers both within and beyond the reach of traditional wireless and terrestrial infrastructure. Various
alternative energy, utility, transportation, maritime, oil and gas, government, military, aviation
and
environmental monitoring
customers use Globalstar satellite modems for
SCADA, telemetry, and monitoring applications as well as basic Internet and email access.