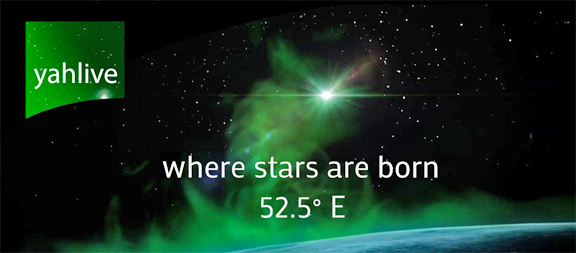 Yahlive is gearing up to participate in the Arab Festival for Radio and Television, organized by Arab States Broadcasting Union (ASBU), in Yasmine Hammamet, Tunisia, from May 2 to 5, 2016.
The satellite broadcast company is set to showcase their latest cost effective broadcasting solution, Smart Reach, which supports regional broadcasters by offering reduced capacity while delivering high visual quality content for SD and HD channels. Smart Reach creates value for Yahlive's customers by decreasing capacity requirements for aggregators and channel owners while maintaining higher quality for SD and HD channels. Reduced capacity usage leads to greater cost savings while maintaining high quality transmission.

Currently, Yahlive viewers across the Arabian Maghreb have access to over 60 Arabic and international channels, out of which 24 are exclusive to Yahlive. Alongside a line-up of popular TV entertainment and a variety of local channels including; MasterChef, Showroom TV, Equo-Filahiaa, and many more, viewers can also access premium international channels including France 24, BBC Arabic, MBC and the world's first Global UHD channel, Fashion One 4K.