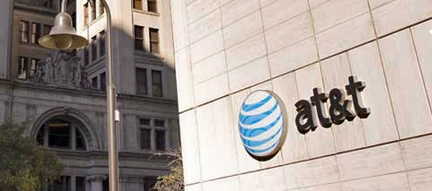 Through AT&T's new satellite connectivity services, companies can better manage their Internet of Things (IoT) deployments, as they will be able to track their assets, even in the most remote locations.
Businesses and government customers often have assets spread across the globe, which can be challenging to pull data from devices in remote areas with limited connectivity. Think of a tractor on a farm, a generator in the desert or oil pipelines in remote regions—with satellite connectivity and AT&T's existing cellular services, businesses can ensure that even their most isolated assets are working properly.

AT&T has teamed with Globecomm to launch a new service that allows satellite connectivity to work seamlessly with their cellular network. That means businesses no longer need to purchase their cellular and satellite services separately, as this service now provides one integrated solution for managing IoT devices, networks and applications.
Gartner forecasts that 6.4 billion connected "things" will be in use in 2016, up 30 percent from 2015.** According to Markets and Markets, those with satellite connectivity should grow 9.8 percent per year over the next four years.
For more information about AT&T IoT Connectivity visit: http://www.att.com/iot.
"We're offering a one-stop shop for IoT connectivity," said Mike Troiano, vice president, AT&T IoT Solutions, remarked that thanks to the company's one stop shop for IoT connectivity, their customers will now have a flexible, reliable and highly secure service to monitor their assets nearly anywhere. "They don't have to select one connectivity solution over the other," he said. "They can have the full package."
**Gartner Press Release, Gartner Says 6.4 Billion Connected "Things" Will Be in Use in 2016, Up 30 Percent From 2015, November 10, 2015, http://www.gartner.com/newsroom/id/3165317