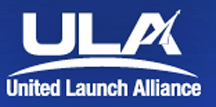 [Satnews] Tyvak Nanosatellite Systems, Inc., a subsidiary of Terran Orbital Corporation, has signed a Memorandum of Understanding (MOU) with United Launch Alliance (ULA) to serve as the primary Auxiliary Payload Customer on CubeSat Rideshare Initiative efforts through December 31, 2019.

ULA's CubeSat Rideshare Initiative enables rideshare opportunities on its Atlas V launch vehicle and aims to tap into a growing market of small satellites with applications in education, scientific research, U.S. Government and commercial business. CubeSats are miniaturized satellites originally designed for use in conjunction with university educational projects and quickly becoming a dependable tool for advance missions. CubeSats are made of one or more units, called U's, measuring 10cm x 10cm x 10cm with a mass of 1.33 kilograms.
Under this MOU, Tyvak will provide low-cost access to space for both commercial and U.S. Government CubeSat customers, as well as no-cost access to space for Science, Technology, Engineering and Math (STEM) CubeSat customers for rideshares on ULA's Atlas V launch vehicles.
Tyvak is responsible for identifying, obtaining, and integrating CubeSat customers on the ULA Atlas V launch vehicle system. In addition, as part of the agreement with ULA, Tyvak will provide up to three STEM CubeSat slots at no cost for each Atlas V 24U-capacity launch opportunity for education customers.

"Tyvak is thrilled to have been selected for this opportunity with a world-class launch provider like ULA," said Tyvak President and Chief Executive Officer Anthony Previte. "This MOU brings key opportunities to Tyvak and to the entire nanosatellite community."

"As America's ride to space, ULA is transforming rideshares so that customers will now have predictable manifest slots for their payloads," said Tory Bruno, ULA president and CEO. "We are driving innovations like this program which will make space more affordable and accessible for all manner and size of payload customers."

---
Upcoming SmallSat Space Symposium Offers Expertise, Not Blather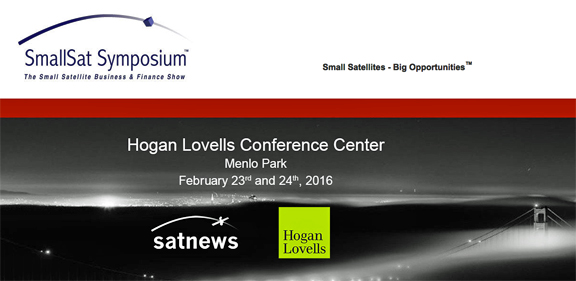 For a thorough immersion in the smallsat market segment, attend the upcoming, two-day and extremely important SmallSat Symposium. This highly informative symposium will be conducted on Tuesday, February 23, and Wednesday, February 24, 2016. The event will occur at the Hogan Lovells Conference Center in San Mateo, California, and is organized and sponsored by Satnews Publishers. Additional details at smallsatshow.com/
The speakers for this amazing event...
Jason Andrews, CEO — Spaceflight Industries
Jenny Barna, Launch Manager — Spire Global, Inc.
David Barnhart, Director/Co-Founder — USC Space Engineering Research Center
Christopher Baugh, President — NSR
Peter Beck, CEO & CTO — Rocket Lab
Dr. Sami BenAmor, Director Product Line Managers — Thales Alenia Space
Amir Blachman, Managing Director — Space Angels Network
John Booher, Partner — Hogan Lovells
Tom Boyer, Vice President — Kymeta
Dr. Sean Casey, Managing Director — Silicon Valley Space Center
Carissa Christensen, Managing Partner — The Tauri Group
Craig Clark, Founder — Clyde Space, Ltd.
Randy Culver, CEO — AMERGINT Technologies
Erik Daehler, Director Product Innovation — Boeing Network and Space Systems
Stuart Daughtridge, Vice President of Advance Technology — Kratos Technology and Training Solutions
Hoyt Davidson, Managing Partner — Near Earth LLC
Dr. Lars Dyrud, CEO — OmniEarth
Daniel Faber, CEO — Deep Space Industries
Dr. Shahin Farshchi, Partner — Lux Capital
Nick Flitterman, Managing Director — Portland Advisers
Chad Frost, Deputy Director of Engineering — NASA Ames Research Center
Dr. Jenny Gautier, Director of Commercial Programs — The Aerospace Corporation
Dr. Steve Goldberg, CEO and Co-Founder — Venrock
David Hartshorn, Secretary General — GVF
Andy Hoskins, In-Space Propulsion and Power Business Development — Aerojet Rocketdyne
Roger C. Hunter, Associate Director for Programs — NASA Ames Research Center
Susan J. Irwin, President — Irwin Communications, Inc.
John P. Janka, Partner — Latham & Watkins LLP
Steve Jurvetson, Partner — DFJ
Keith Karuntzos, Manager, Business Development — United Launch Alliance (ULA)
Dr. Josef Koller, Senior Advisor — Office of the Secretary of Defense for Space Policy
Chris Kunstadter, Senior Vice President — XL Catlin
Adam Keith, Managing Director — Euroconsult Canada
Karl A. Kensinger, Deputy Chief, Satellite Division — FCC International Bureau
Tony Lin, Senior Associate — Hogan Lovells
Dan Lopez, VP of Technology — Urthecast
Catherine Melquist, Senior Vice President, Satellite Division — Sage Communications
Debra Facktor Lepore, VP and GM of Strategic Operations — Ball Aerospace & Technologies Corp
Hartley Lesser, Editorial Director — Satnews Publishers
Daniel Lim, Vice President of Disruptive Innovations and the Principal FANTM-RiDE Design Engineer — TriSept Corporation
Jeffrey Manber, CEO — Nanoracks LLC
Dr. Clare Martin, Vice President of Programs — Surrey Satellite Technology US
Suzi McBride, Vice President — Iridium
Randa Relich Milliron, Co-Founder — Interorbital Systems
Clayton Mowry, President — Arianespace
J. Armand Musey, President and Founder — Summit Ridge Group
Sunil Nagaraj, Vice President of Marketing and Communications — Bessemer Venture Partners
Janet Nickloy, VP Responsive ISR Programs — Harris Corporation
Carlos Niederstrasser, Business Development & Special Initiatives — Orbital ATK
Paul Oppenheim, Vice President Business Dev. & Contracts — Vanguard Space Technologies
Dr. John Paffett, CEO — Surrey Satellite Technology US
Dara A. Panahy, Partner— Milbank, Tweed, Hadley & McCloy
Doug Patterson, VP, Military & Aerospace Business Sector — Aitech Defense Systems
Barbara Plante, Founder and President — Boreal Space
Will Pomerantz, Vice President for Special Projects — Virgin Galactic
Chris Quilty, Senior Vice President, Equity Research — Raymond James & Associates
Rex Ridenoure, CEO and co-founder — Ecliptic Enterprises Corporation
Richard M. Rocket, CEO and Co-Founder — NewSpace Global, LLC
Joe Rothenberg, Director of Engineering and Operations — Google
Mike Safyan, Director of Launch and Regulatory Affairs — Planet Labs
Dr. Alex Saltman, Senior Vice President — GeoOptics
Randy S. Segal, Partner, Co-Lead Satellite Practice — Hogan Lovells
Chris Stott, Founder, Chair & CEO — ManSat
David Strobel, CEO and Program Manager (PM) — Space Micro
Tom Stroup, President — SIA
Al Tadros, Vice President of DoD and Civil Business — SSL
Dr. Marco Villa, President & COO — Tyvak Nano-Satellite Systems
Michael Vinter, Executive Vice President — International Space Brokers
Micah Walter-Range, Director, Research & Analysis — Space Foundation
Bruce Yost, Project Manager — NASA Ames Research Center
Louis Zacharilla, Director of Development —Society of Satellite Professionals International (SSPI)