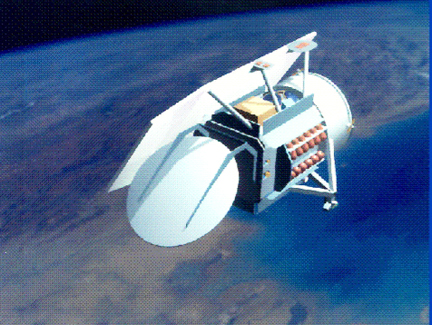 The U.S. Navy's Space and Naval Warfare Systems Command (SPAWAR), San Diego, has selected Ball Aerospace & Technologies Corp. for Geosat Follow-on 2 (GFO-2), the next generation ocean altimetry satellite.
GFO-2
measurements will be used for global ocean, and tactical battlespace characterization.
Under the GFO-2 contract,
Ball Aerospace
will upgrade the payloads, as compared to the original GFO satellite that was launched in 1998, with a dual frequency radar altimeter, and provide enhanced radio frequency interference immunity with significantly reduced data latency. The GFO-2 satellite will be operated from the
Multi-Mission Satellite Operations Center
located at
Kirtland Air Force Base
. The altimetry data will be processed at the
Naval Oceanographic Office
located at
Stennis Space Center
, Mississippi.
For GFO-2, Ball Aerospace directs the activities of several experienced altimeter mission partners including instrument suppliers
Thales Alenia Space
and ITT/EDO. Ball Aerospace will deliver the
Payloads Operation Centers
hardware and software, and provide the satellite platform. In addition, the company will perform payload/satellite integration, launch vehicle management and on-orbit commissioning. GFO-2 has a six-year operational mission life following its anticipated launch in 2014. Ball Aerospace was also contracted for the original GFO satellite. GFO was decommissioned in 2009 after a decade of successful operations, exceeding its mission life by five years and design life by two years.