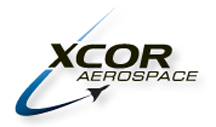 [SatNews] On August 15th, just feet from the runway which will rocket XCOR® Lynx® customers to space and back, Midland Development Corporation and XCOR Aerospace invited local officials, contractors, Midland residents and local press to attend the kickoff of new renovations on the XCOR hangar with a ceremonial wall breaking.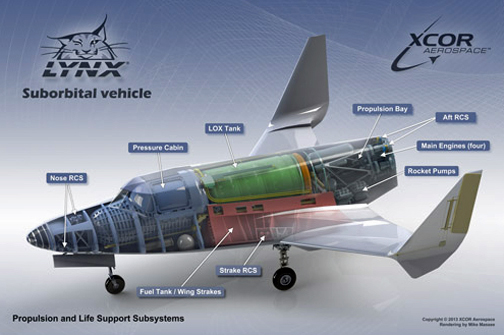 The XCOR hangar will become the home of the first XCOR Lynx suborbital spacecraft, XCOR's corporate headquarters, and its research and development facilities. Joining in the Wall Breaking Ceremony were: Robert Rendall, Chairman and Pam Welch, Executive Director from the Midland Development Corporation; Midland City Mayor Jerry Morales; J. Ross Lacy and the Midland City Council; Chairman John B. Love III and the Midland Spaceport Development Board; Robin Donnelly and the Midland County Commissioners; Marv Esterly and the Midland International Airport team; John Ohnemiller representing the City of Midland; and Chuck Sturgeon from construction firm, N.C. Sturgeon.
The hangar construction signals the end of the beginning, says XCOR President Andrew Nelson, as XCOR will commence the Lynx flight test program this winter. Next on the agenda is to get the Lynx flying. Federal Aviation Administration spaceport license approval is expected to be finalized in September. Hangar renovations are expected to commence immediately by local construction firm N.C. Sturgeon, with completion of hangar renovations by early summer of 2015.

XCOR CEO Jeff Greason said, "As the first tenant in the commercial space industry to plant our home here, we are honored to expand those opportunities upward. It takes courage and vision to grasp the future. We applaud the city and county leaders who have come here to help us break down these walls and build a new space frontier. It is truly an honor to be here with them today."
"We look forward to the transformation of Midland International Airport into the 'Midland International Air and Spaceport,'" said Spaceport Development Board Chairman and Midland Mayor Pro Tem John B. Love III. "This is truly an exciting day for Midland."

Midland Development Corporation Chairman Robert Rendall also weighed in on XCOR's future: "While XCOR is on pace to be the 'most active spaceflight company in the world,' the natural outcome will be that Midland will be known as the most active spaceport in the world."

For more information, please visit the XCOR infosite: http://www.xcor.com/