[SatNews] Smith Micro Software, Inc. (NASDAQ: SMSI) has announced a partnership with ClearConnex, Inc. to provide device management solutions for machine-to-machine (M2M) environments.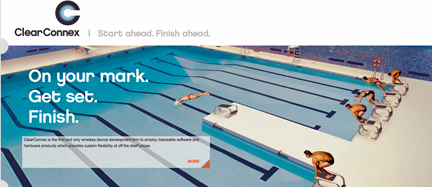 Through this partnership, ClearConnex, a specialist in customizable M2M platforms and engineering services, will use Smith Micro's NetWise® FOTA (Firmware Over The Air) solution to enable simple, secure software and firmware updates to M2M wireless devices. ClearConnex's M2M solutions are used across a wide variety of industries, including utilities, telematics, and environmental controls, where embedded device software can require frequent updates to enhance and optimize services in the field. ClearConnex selected the patented NetWise FOTA solution to address the needs of M2M environments by offering high-performance differencing technology, which transmits only the bytes that changed to minimize device memory requirements and reduce bandwidth costs. NetWise can use standard protocols, such as OMA-DM from the Open Mobile Alliance, for delivering firmware and software updates, providing carrier-grade security and management consistency to reduce support costs and accelerate time to market.
Although the M2M market is characterized by fragmentation, Smith Micro's standards-based NetWise platform addresses a broad range of device controls across multiple vertical industries. For example, NetWise not only supports software and firmware updates for wireless devices, it also provides controls for managing wireless connections based on cost, network quality, and other criteria, as well as detailed analytics that allow customers to understand and improve M2M performance. The NetWise platform is easily extensible, allowing ClearConnex to build solutions that are tailored to the specific needs of each customer.
Additional Smith Micro information is available at: http://www.smithmicro.com/
To learn more about ClearConnex, access: http://www.clearconnex.com/