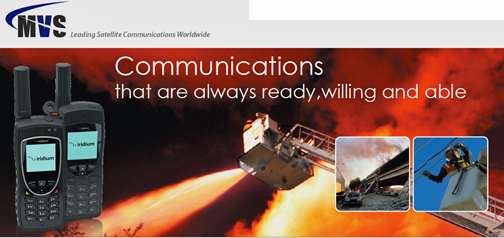 MVS USA, Inc. is embarking on a comprehensive network upgrade that, by next year, will deliver to their partners greater network performance, increased security features and the flexibility to design and offer new value-added services to their end-users.
Additionally, MVS is introducing a cloud infrastructure and virtualization features into a mobile satellite services environment, which will ultimately allow its satellite network to integrate with and operate more seamlessly alongside terrestrial networks. MVS has retained a specialized network architect to manage and implement the already-started network enhancement. The process will not result in any downtime on the existing network. Once complete, and in addition to the new features, both MVS and the company's service providers will be able to manage traffic more easily and effectively and help providers quickly identify and respond to network demands.
The multi-phased program began in August with the expansion of MVS's existing Point-of-Presence (PoP) in Amsterdam and will continue to the PoP in New York. Each phase of the project will yield new capabilities and features that can immediately be adopted and integrated by MVS partners and customers. MVS expects the entirety of the project to be completed by the middle of 2017.