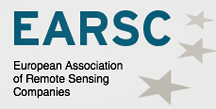 [Satnews] The European Association of Remote Sensing Companies (EARSC) has signed a memorandum of understanding (MoU) with the Italian Association for Space-based Application and Services (ASAS) to share opinion on policy issues at both the EU institutions level and the Italian national policies level, to exchange on documents of common interest and cooperate on projects or promotional activities, where relevant.

Following a letter sent by ASAS to EARSC on April 2015, the two associations agreed there could be benefits to developing improved understanding and exchange between ASAS at the Italian national level and EARSC at the European level. Han Wensink, EARSC Chairman and Maurizio Fargnoli, ASAS President signed the MoU.
Periodic exchanges and meetings will be organized between ASAS and EARSC secretariat with a regular exchange at EARSC board level.
ASAS – (Associazione per i Servizi, le Applicazioni e le Tecnologie ICT per lo Spazio / Association for Space-based ICT Technologies, Applications and Services) is an Italian industrial association founded in 2004 and promoting the development of the Space Sector. The association has as strategy the growth and new development of applications and services based on space technologies, moving the emphasis of the economic and social contribution of this sector "From Space to Earth."
EARSC represents the Earth Observation geo-information services companies in Europe. Today EARSC has 75 members coming from more than 22 countries in Europe. Our members include both commercial operators of EO satellites, IT, downstream and value-adding companies. The sector plays a key role in providing value-added geo-spatial information to its customers in Europe and the world. In 2014, the revenue of the European EO services sector is estimated to be around €900m for approximatively 450 companies and giving work to over 6500 highly skilled employees. www.earsc.org