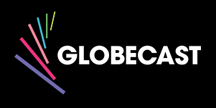 Globecast has extended their partnership with SES for the premium TV distribution services that firm provides to Orange Romania using SES's satellite capacity.

Under the multi-year extension announced by SES, Globecast will lease several transponders on ASTRA 5B at 31.5 degrees East to serve Orange Romania, which uses the capacity to broadcast 112 channels, of which 52 are in HD, using the DVB-S2 and MPEG-4 technical standards. Globecast manages the contribution, encryption and encoding for the entire TV package, as well as signal transport to the uplink facilities for ASTRA 5B.
Orange Romania's premium TV offer was launched in June 2013 with the support of SES, leveraging the high power and wide coverage of the ASTRA 5B satellite to deliver HD channels via the smallest dish in the Romanian market. In a highly competitive TV market, with 98 percent pay-TV coverage and five operating DTH platforms, Orange TV's satellite platform has grown exponentially since its launch.
Biliana Pumpalovic, General Director of Globecast in Moscow, noted that the company has worked extensively with SES and this is another example of the benefits of this partnership for the firm's customers. In such a competitive market, quality of service is an essential factor in determining success, and Globecast is pleased to extend this specific part of the relationship.
Martin Ornass-Kubacki, VP and Chief Regional Officer at SES Video, added that this extension agreement highlights the role of satellite as vital infrastructure for telecommunications operators to deliver television packages to their subscribers. The company has been supporting Orange Romania for its DTH service since the beginning, not only from a technical point of view, but also in the area of marketing, to promote their offer to the entire country.