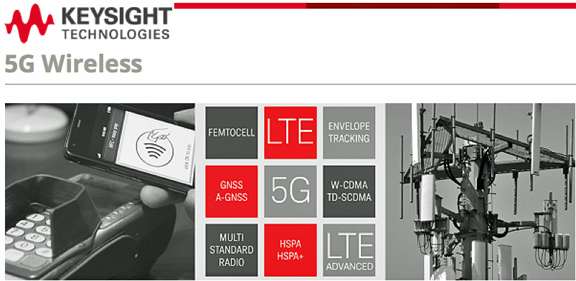 [Satnews] Keysight Technologies, Inc. (NYSE: KEYS) will demo their latest test solutions in 5G, IoT and LTE-Advanced along with hosting a workshop and participation in panel discussions at GLOBECOM 2015, Hilton San Diego Bayfront Hotel, Booth 207, December 6–10.

Keysight, a platinum sponsor of GLOBECOM, will also be participating in two executive forum panels, When Will 5G Be Real? with Satish Dhanasekaran, general manager of Keysight's Mobile Broadband Operation and How to Build a Successful Career in Communications with Mark Pierpoint, vice president and general manager of Keysight's Communications Measurement Solutions organization. On site demonstrations will include:
5G Waveform Generation and Analysis Testbed Reference Solution
5G Channel Sounding Reference Solution
5G System-Level Design and Verification Solution
IoT Measurement Solutions
LTE-Advanced 3GPP Release 12 and 13 Signal Generation and Analysis including LTE-U, LTE-LAA, MTC,
D2D Measurement Solutions
Sub-6 GHz Coexistence between 5G and 4G Waveforms Test Solutions
The development of 5G depends on up-to-date tools that let designers easily explore new signals, scenarios and topologies. Keysight's 5G solutions are ready to enable deeper insights as development evolves with the standard. In design and test, Keysight is enabling industry leaders to innovate across new and existing technologies as they transform ideas into reality. Additional information about Keysight's 5G design, test and measurement solutions is available at http://www.keysight.com/find/5G.