[SatNews] Cobham SATCOM has reached an agreement to equip Hawaiian Airlines' fleet of Boeing 767-300 aircraft with its AVIATOR SwiftBroadband satellite communications systems.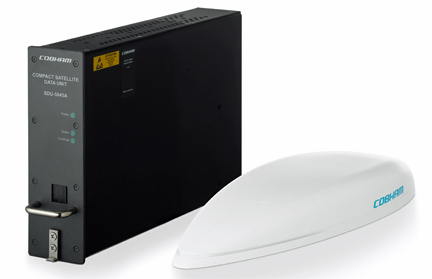 The agreement represents an important milestone for Cobham in the development of its next generation product family, AVIATOR S, as the system will be used for Safety Services data as well as for the provision of an IP pipe to the cockpit. The new Cobham SATCOM contract will serve to demonstrate how the AVIATOR products can provide high speed IP data services and voice communication not only for the cockpit, but also other domains of the aircraft.
Installation of the Cobham systems on the Hawaiian fleet is a significant step forward in the process of approval for SwiftBroadband as a safety service by the aviation authorities, which is a requirement for the operation of the AVIATOR S series. This technology demonstration, under FAA supervision, will pave the way for other airlines and equipment manufacturers. It will eventually allow the fast, efficient transfer of ACARS data messages over the SwiftBroadband link, as well as flight deck safety voice services and IP connectivity to the flight deck, enabling other flight operations and cockpit services. During the SwiftBroadband safety evaluation period, the AVIATOR SwiftBroadband system will be used for FANS and CPDLC messaging and will also be used for data transmission in support of Hawaiian's new eFLIE, Electronic Flight Bag program (EFBs).

Hawaiian's B767s will be retrofitted with Cobham's current generation AVIATOR SwiftBroadband SATCOM hardware, which includes an IGA-5001 intermediate gain antenna. The system is capable of providing both voice and data communications with the addition of many enhanced features such as immediate aircraft tracking information and Ethernet ports for connecting devices like Aircraft Interface Devices (AIDs) and Electronic Flight Bags (EFBs) for the pilots to obtain real-time information including graphical weather updates. The connectivity will facilitate dynamic routing to favorable winds and away from unfavorable weather.
These enhanced features will become the centerpiece of Cobham's AVIATOR S product family which is designed specifically to leverage Inmarsat's new SwiftBroadband Safety service and will ensure a system configuration that can meet the requirements of all aircraft types. AVIATOR S will be available early 2016 to coincide with approvals for FANS 1/A services over SwiftBroadband.
The Cobham SATCOM AVIATOR S infosite may be accessed at this link.
Hawaiian Airlines infosite may be reached at http://www.hawaiianairlines.com/