[SatNews] DeLorme has released a significant upgrade to its XMap GIS suite.
XMap 8 software is a form-based field data collection and editing system designed to optimize the transfer of information between GIS administrators and field personnel. Ideal for users who are not GIS specialists, XMap 8 helps mobile professionals to more efficiently record field observations and automatically synchronize the data with a master database.
  XMap 8 features a new database manager for enterprise users, which allows for quick selection of groups and individual users for subscriptions, and multi-select for both users and layers. The new version also features improved project file management and updated base maps that can be used to correct older project files. XMap 8 data and software installations have also been updated and optimized for larger institutions. Future updates can be easily patched without having to reinstall the entire application.
Additionally, when paired with the company's inReach™ device, the new team tracking tab on XMap 8 allows multiple users to be tracked in real time over DeLorme base maps and user-data. Alerts can be customized indicating user movement, such as "no motion," "no communication," or SOS, in the event of an emergency. The team-tracking tool also supports geo-fencing alerts based on GIS objects.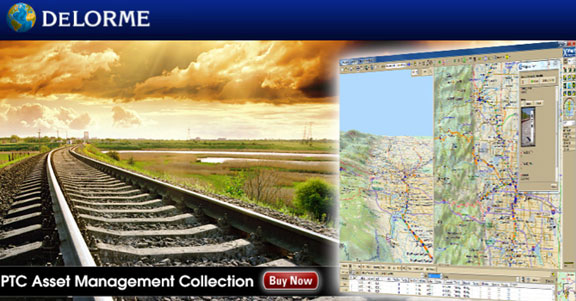 XMAP 8.0 also includes access to DeLorme's just-updated 2012 North America Data Set (NA 2012). Essential for any in-field application, NA 2012 data contains a high-detail reference base map that can be combined with user topographic, routing, and geocoding datasets to create a solid foundation for all GIS and mapping requirements. NA 2012 includes more than 7.1 million miles of routable road network; aerial, waterway and railway transportation routes; and 7.5 million miles of hydrologic network—more than doubling that of the previous network of oceans, lakes, rivers and streams. XMap 8 also integrates with the DeLorme 2012 Digital Atlas of the Earth (DAE 2012), which is available for purchase separately. DAE 2012 is the first-ever 1:125,000 scale seamless topographic map with consistent coverage of the world. XMap 8 is available in the Enterprise, Editor and Professional versions.