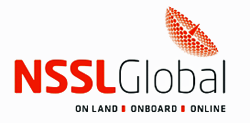 NSSLGlobal Technologies AS, a fully owned subsidiary of NSSLGlobal Ltd, has acquired the SatLink communications technology.

Through the acquisition, NSSLGlobal takes full ownership of SatLink's VSAT modem and Hub product families as well as retain SatLink's software engineering team. As part of its commitment to delivering the best SATCOM infrastructure in the industry, NSSLGlobal will now control and drive forward SatLink's next generation product roadmap and focus significant engineering R&D towards the ongoing needs of the company's clients — with the full flexibility and control to quickly adapt as those needs evolve.
Sally-Anne Ray, Group CEO of NSSLGlobal, commented that SatLink has been a key strategic partner of the company for more than a decade — their products already form part of the core technology underpinning NSSLGlobal's fully owned and controlled VSAT network. The company has full confidence in the technology and the team being brought into the NSSLGlobal family, well-positioning the push the next generation of SatLink mobility products forward.
She continued that this acquisition is in line with NSSLGlobal's ambition to become an engineering powerhouse, particularly for government and maritime customers and their highly-sophisticated communication needs. By taking full ownership and control of the SatLink portfolio and that firm's roadmap, NSSLGlobal can align future R&D directly to customers' needs. This is certain to become a core source of differentiation for NSSLGlobal that sets the company apart from many of the competitors.