Viasat Inc. (NASDAQ: VSAT) has revealed that JetBlue (NASDAQ:JBLU) has selected the Viasat in-flight connectivity (IFC) system for the airline's new fleet of 70 Airbus A220-300 aircraft, for delivery starting in 2020, with an option for 50 additional aircraft.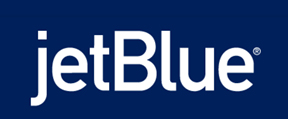 JetBlue and Viasat have maintained a long-lasting partnership, first launching the Viasat-powered Fly-Fi in-flight Wi-Fi service in December of 2013. Since the initial introduction, the two companies have received numerous accolades for bringing free, high-speed, high-quality in-flight Wi-Fi to every seat onboard, with JetBlue being further recognized as the only airline to offer free, fast and full in-flight Wi-Fi capabilities — from streaming, web browsing and more — across the airline's entire fleet.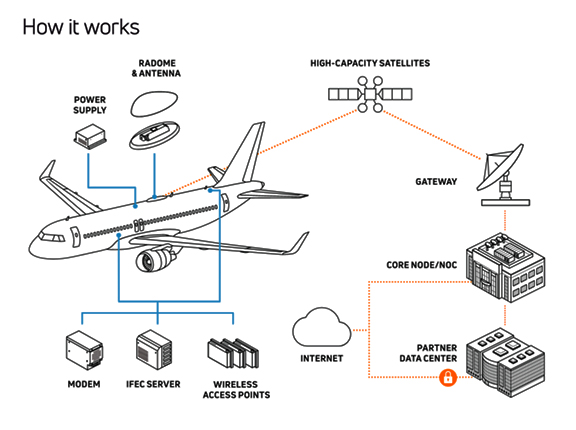 JetBlue's new Airbus A220-300 aircraft will be outfitted with Viasat's latest Ka-band IFC kit, and is compatible with Viasat's complete fleet of satellites, including Viasat's first-generation spacecraft – ViaSat-1, WildBlue-1 and Anik F2, its jointly-owned European satellite, KA-SAT; its second-generation spacecraft ViaSat-2, and the forthcoming ViaSat-3 class of satellites, which is expected to offer near global coverage and nearly eight times more capacity than Viasat's current fleet — which means even more enhanced connectivity and streaming services across JetBlue's flight routes.
JetBlue was recently named the number one U.S. domestic airline in Travel + Leisure's World's Best Awards 2019. As part of this acknowledgment, JetBlue was recognized for its continued investment and coverage expansion of the free Fly-Fi connectivity service.
Mariya Stoyanova, Director, Product Development, JetBlue, said that since launching Fly-Fi, JetBlue has set the pace for how airlines should offer in-flight entertainment and internet services to customers. Viasat is creating powerful, engaging onboard experiences with the Viasat-powered Fly-Fi service. This new agreement with Viasat is a strong endorsement to their ongoing commitment to technology advancement, which we believe will help the company to continue to deliver great experiences to customers, no matter where they fly with JetBlue.
Don Buchman, VP and GM, Commercial Aviation at Viasat, added that the company is incredibly proud to equip JetBlue's entire new Airbus fleet with the ViaSat-3 capable IFC solution, which the company expects will deliver even higher quality entertainment and connectivity services. What's exciting about this partnership is that, throughout the years, the firms have maintained a shared goal: to keep the end-customer front and center by delivering a state-of-the-art connectivity system that would offer a home-like internet experience in the air. With Viasat's current and future satellite fleet, the company is ready to serve JetBlue as they broaden their plans within the Americas and across to Europe.