Iridium Communications Inc. (NASDAQ:IRDM) has signed a Memorandum of Understanding (MoU) with Magnitude Space, an emerging smallsat company.

The signing of this MoU signals Iridium's interest in exploring collaborative partnerships with complementary NewSpace players, particularly those in the smallsat, low-power arena. As part of this MoU, the companies will initiate discussions on how to collaboratively expand opportunities for space-based Internet of Things (IoT) services with the development of reliable, Low Power Global Area Network (LPGAN) technologies.
Magnitude Space, headquartered in Amsterdam, is planning to build a network of 18 to 24 smallsats that will deliver LPGAN connectivity to remote areas of the world. From monitoring plantation soil moisture levels to tracking livestock, Magnitude Space's technology will be a cost-effective, reliable option for companies in need of very low-power, low-cost, monitoring and tracking options that require longer life battery and infrequent non-real-time messaging solutions.
This partnership is one of several relationships Iridium has been cultivating within the IoT industry, specifically for low power opportunities. Developing additional lower power, high latency alternatives can diversify Iridium's IoT portfolio, and creates more cost-effective, complementary options for its IoT partners.
Iridium's IoT business is currently the Company's fastest growing line of business, which saw commercial IoT data subscribers increase 20 percent y-o-y in the second quarter of 2017. Iridium is in the process of launching its next-generation constellation, Iridium NEXT, which will enable Iridium CertusSM, the Company's state-of-the-art communications platform supporting a portfolio of critical communications solutions. Specifically, for Iridium IoT services, Iridium Certus will support faster speeds and higher throughputs, delivering an enhanced version of the low latency satellite connectivity it provides today. All Iridium IoT services are compatible with Iridium NEXT.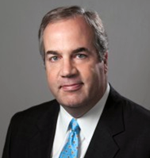 Matt Desch, the CEO of Iridium, noted that the company envisions a future where numerous diverse satellite architectures work together to support the dramatically expanding IoT universe. From high bandwidth access points to highly mobile and low latency devices that Iridium supports today, to low power, higher latency networks that Magnitude Space envisions, Iridium has the experience and global platform to enable all of these capabilities to interoperate.
Ernst Peter Hovinga, the CEO of Magnitude Space, commented that his firm's work with Iridium will benefit all through this cooperation. Iridium is, arguabl,y the first successful NewSpace player and that company has made LEO their successful home when others said such couldn't be done. As Magnitude evolves as a company, Iridium is an ideal partner as they set the standard for LEO satellite network operations,and support a vast distribution and technology partner ecosystem for satellite IoT customers. As Iridium primarily serves the requirements of customers with fully global, low latency needs, and our company plans to meet the needs of firms requiring low-power monitoring services, these respective approaches are complimentary. Magnitude's intention is to commercially launch in Q2 of 2018 and the belief is that the company will be the first to market with such a service offering. This partnership has the potential to bring two networks together, addressing the total IoT connectivity proposition present in the market today.