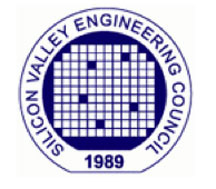 [Satnews] Space Systems Loral (SSL) and the Silicon Valley Engineering Council (SVEC) have announced that SSL company president, John Celli, was selected by the SVEC for induction into the Silicon Valley Engineering Hall of Fame.
He will be honored at a ceremony during the annual Silicon Valley Engineers Week Banquet, which takes place on Thursday, February 25, 2016.

SVEC is a non-profit educational organization that serves as an alliance for Silicon Valley engineering leaders to support technical societies, outreach programs and public awareness of the impact of engineering and science. Mr. Celli was selected by the organization for his many achievements as the leader of one of the pioneering engineering companies in Silicon Valley, and he is known as a mentor to many and an avid supporter of programs that encourage youth to pursue STEM careers.
Mr. Celli has spent nearly 35 years at SSL, where he steered the company through numerous milestones and achievements. Under his direction SSL became the world's leading provider of commercial satellites and has maintained this position with roughly 30 percent market share for the past ten years.

He began his career as a mechanical engineer working in SSL's antenna department. Over the years he was promoted to increasingly responsible positions, eventually acting as an Executive Program Manager, Senior Vice President of Engineering, Manufacturing and Test Operations; and Chief Operating Officer. Mr. Celli has guided the company through multiple technology advances, including the world's first high capacity satellite for broadband service, and the world's first 20-kilowatt satellites which enabled early high definition television distribution.
SSL provides complex spacecraft that are used by companies around the globe, to provide news and entertainment, emergency services, and connectivity for economic development in remote regions. The company's customers include DIRECTV, DISH Network, and Sirius XM Radio among others, whose satellites orbit in space at 22,300 miles above the equator, which is more than 100 times farther from Earth than the International Space Station.

SSL also builds small satellites for Earth observation and develops innovative space systems such as the propulsion system for a NASA moon mission and robotics for spacecraft assembly in space.

The annual Engineering Week Banquet brings together engineers of all fields to celebrate the profession and its contribution to society. In addition to the Hall of Fame induction ceremony, during the banquet the SVEC will recognize young engineering and technology students for their dedication, focus, and commitment by awarding them with scholarships.
"I am honored and humbled to take a place among so many legendary Silicon Valley engineering pioneers," said Mr. Celli. "I would like to thank SVEC for this important recognition and to also express my gratitude to all of the talented and hardworking engineers, scientists and managers at SSL who I have had the pleasure of collaborating with over the years. This honor really goes to the whole team at SSL because my success is only a reflection of our shared passion and commitment to spacecraft technology and innovation."

"John Celli is well-deserving of election to our Hall of Fame," said Stan Myers, a 2008 inductee and currently chairman of the Awards Committee. "His reputation and contributions to the satellite industry are widely acknowledged and he stands as a role model for encouraging innovation, entrepreneurialism and contributing to the broader community."