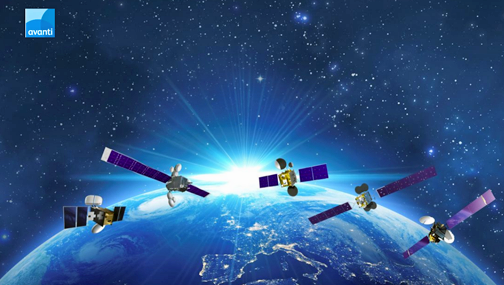 Avanti Communications Group plc ("Avanti") has launched their service across Spain and Portugal after signing a 10 year contract that was signed in signed in Q4 FY16 with capacity from Avanti's HYLAS 1 Ka-band satellite to provide connectivity across Spain and Portugal.
The contract will enable Eurona to grow its business and support Spain's broadband coverage goals set by the European Union in the Digital Agenda for Europe (DAE), as part of the Horizon 2020 program. The service delivers packages with speeds of 30 Mbps using the new Jupiter 2 platform, which can support throughputs of up to 100 Mbps. With extensive capacity of Spain and Portugal acquired by Eurona, and exclusivity of consumers in these regions, the leading Service Provider will be able to provide a more preferential service to new and existing customers. This includes providing more than 15,000 consumers across Spain and Portugal with a higher quality and more flexible service from 2017.
Consumers and businesses of all sizes across 100 percent of mainland Spain, as well as the Balearic Islands, and Portugal will have access to a range of superfast satellite broadband packages based on Avanti services from its HYLAS 1 Ka-band satellite. With 3 percent of the Spanish population (~1.4m people) having no access to 2Mbps+ services and 12% (~5.5m people) having no access to 10Mbps+ services1, there is significant demand for Eurona's fast, ubiquitous satellite broadband services.
Thanks to Avanti's flexibility, combined with the power of the new Jupiter 2 platform, Eurona will have the capabilities to adapt and create the products and services to meet a range of needs according to market demands. It has been incremental to Eurona choosing Avanti's services at a key time like this in Eurona's growth, ensuring the service can be adapted to any kind of customer across the Broadband, Enterprise, Government or Carrier Services sectors.
Avanti and Eurona are now planning to extend their partnership and expand their geographic footprint into new territories, such as Central Europe and North Africa, with a similar offer to enable the population of these regions to have the same kind of service offered in some of Europe's fundamental countries.
1 2016 broadband data from Spanish Ministry of Industry, Energy and Tourism:
Spain has a population of between 46 million

3% (~1.4m people) have no access to 2Mbps+ services
12% (~5.5m people) has no access to 10Mbps+ services