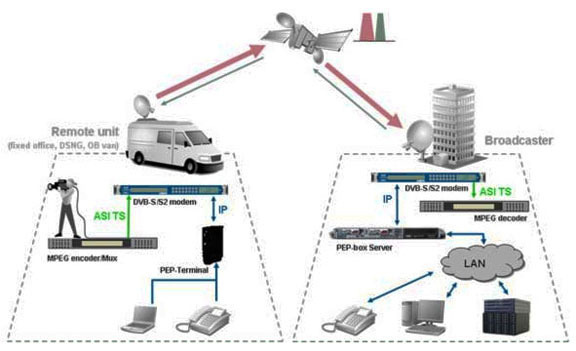 [SatNews] Satellite IP migration is a focus of this Company's NAB various presentations...
Newtec
, will demo to broadcasters, integrators, SNG operators and network operators at NAB 201 that there no longer needs to be a choice between traditional
Asynchronous Serial Interface (ASI)
and IP-based workflows. The company will be exhibiting its
DualFlow
™ technology, which is available on Newtec's
Azimuth
satellite broadcast equipment. It guarantees future-proof flexibility allowing broadcasters to easily migrate to satellite-based IP operations through interfacing with both ASI and IP networks. DualFlow accomplishes the evolution from traditional broadcast contribution to complete IP interactivity over satellite by supporting ASI and IP connectivity, enabling the transmission of both IP and TV content in DVB-S2, as well as making two-way communication possible. These increase productivity and potential business, and improve cost efficiency and flexibility. Newtec will also be exhibiting a range of its other products at the show, including its recently updated reliable and state-of-the-art high-end OEM modulator and demodulator boards as well as generic satellite equipment like frequency converters/combiners, redundancy switches and data converters.