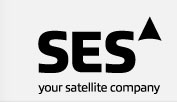 [SatNews] SES (NYSE Euronext Paris and Luxembourg Stock Exchange: SESG) announced StarTimes Communication Network Technology has signed a 10-year contract on SES-5 at 5 degrees East to expand its media footprint in Africa and deliver DTH broadcast services across the continent.
StarTimes, which is a fast-growing digital TV operator Africa and has more than 2.6 million digital terrestrial television (DTT) subscribers, also acquired SES' 20 percent shareholding in South African payTV operator, Top TV.
"The recent success of StarTimes's strategic investment in ODM will allow us to reach new audiences in South Africa. The partnership with SES enables StarTimes to have a DTH platform in addition to the existing DTT and mobile TV (CMMB) platforms in sub-Saharan Africa. In addition, the high-powered SES-5 at the prime orbital location of 5 degrees East is ideal in overcoming the challenges of terrestrial coverage to reach large audiences. This will allow us to extend our broadcast reach across the continent and ensure excellent service and picture quality for our viewers," said StarTimes Group Chairman and President Pang Xinxing.

"We are honoured that StarTimes has chosen to work with us to complement their DTT business across Africa and to deliver more exciting content to Africa's dynamic markets," said Ferdinand Kayser, Chief Commercial Officer of SES. "The new partnership with StarTimes will illustrate how the combination of DTH and DTT is a key enabler in Africa's migration to digital TV and also help set pace in the continent's digital migration race."

The contract will see StarTimes use four transponders as of October 2013 and a fifth transponder from February 2014 to grow their DTH subscribers in Africa. The Chinese broadcaster will continue to broadcast TopTV on SES-5 by using three of the newly-contracted SES transponders that were formerly leased by ODM. The other two out of the five SES transponders contracted by StarTimes will be used to complement their DTT offering in remote and non-urban areas and grow their pay-TV business.