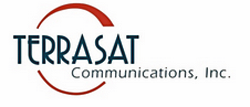 Terrasat has made significant upgrades to the microprocessors and Monitor & Control (M&C) software on the firm's flagship Intelligent Block Upconverter (IBUC) product line.
Satellite communications are going through a period of transformation, with existing and emerging applications demanding higher power. The broadcast and enterprise networks of today are built upon reliability and performance. Network operators are looking towards the developers of RF solutions to enable them to transform their networks cost-effectively and rapidly.
Terrasat has made software upgrades to the M&C, enabling extensive management and control. The new M&C interface is a drop-in replacement for the current M&C used in the IBR line of BUCs. The software upgrades include additional features such as the M&C's ability to set IP &time zone offset, enhanced SNMPv2C compatibility, updated MIB and improved statistical logs that will store up to 1000 sensor readings and web pages that will include trend graphs.
Additionally, Terrasat has upgraded microprocessors with radically increased speed and capacity in all IBUC2, IBUCG and IBUCR products. These upgrades will result in higher network efficiency for a plethora of users. There are several main features and innovations within the upgraded microprocessors. Most notably are the significant increases from 8 bit to 32 bit and from 18 MHz to 120 MHz. In addition, Terrasat is offering 143 MB of expanded storage via FTP for easy access to manuals, configuration information and other important resources. The upgrades to the microprocessor and M&C Interface will help to drive network efficiency and give more control to the customer.
Terrasat's intelligent systems meet the requirements of a wide range of applications including the oil and gas, maritime and military sectors where high speed content delivery and reliability are of paramount importance. Many of these industry segments require BUC technology that is deployed in remote areas, and must be able to withstand very harsh weather conditions and extremes of temperature. Therefore, remote access is of paramount importance as these terminals cannot be accessed easily in the event of a network problem.
Bob Hansen, the VP of Global Marketing at Terrasat, indicated that as pioneers of the smart BUC, and with more than 20 years of heritage, the journey of innovation continues for the company, which is focused upon meeting the shifting demands of the satellite communications industry. Terrasat's business approach is built upon its relationship and dialogue with customers and this equates to the company being able to consistently meet their emerging requirements.