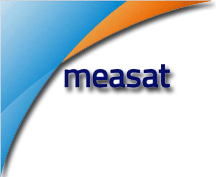 MEASAT Satellite Systems Sdn. Bhd. ("MEASAT") now has an agreement with international content producer, distributor and channel operator, Blue Ant Media, to distribute six (6) video channels across Asia Pacific, further reinforcing its 91.5 degrees East orbital position as Asia's leading video neighborhood.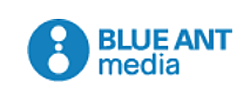 Blue Ant Media's roster of channels, available throughout the Asia Pacific region, includes Blue Ant Entertainment (formerly RTL CBS Entertainment) which airs top drama, reality series, late night talk shows and prestigious U.S. award show telecasts; and its action-packed content Blue Ant Extreme (formerly RTL CBS Extreme) which showcases, popular series, extreme sports, magic and reality programming.
The media company's bouquet of channels in Asia Pacific also includes Love Nature which offers exclusive and family-friendly, original wildlife and nature programming via its 4K and HD linear channels; and ZooMoo, a children's nature broadcaster with 500 hours of original content combining spectacular wildlife footage with puppetry, animation and narration for the Kids aged 2-7 category.
As part of a new carriage deal, Blue Ant Entertainment HD, Blue Ant Extreme HD, Blue Ant Entertainment Philippines SD, ZooMoo HD, Love Nature 4K and Love Nature HD have all begun transmission and are available to payTV operators across Asia Pacific. MEASAT is the preferred option for the Asia Pacific distribution given the popularity of the video neighborhood at 91.5 degrees East, wide affiliate reach and ability to offer customized solutions.
Beatrice Lee, CEO, Blue Ant Media Asia Pacific, noted that with hundreds of hours of originally produced programming, top series and in-demand telecasts, the company's premium brands are sure to entertain audiences of all ages everywhere.
Raj Malik, SVP, Sales, MEASAT, added that the pace of adoption of HD and UHD video is accelerating across Asia Pacific and the company will continue to increase its leadership position. With the addition of six diverse, highly entertaining channels from the Blue Ant Media's portfolio, 91.5 degrees East continues growing from strength to strength as a prime gateway with ever more compelling content. The 91.5 degrees East prime video hot slot is home to the the MEASAT-3, MEASAT-3a and MEASAT-3b satellites, forming the region's strongest video neighborhood. From this slot, MEASAT supports broadcasters and DTH operators to distribute UHD, HD and SD channels to audiences across Asia, Australia, East Africa and South Eastern Europe.