Milbank, Tweed, Hadley & McCloy LLP is representing O3b Networks in the acquisition by Luxembourg-based satellite operator SES S.A. of a controlling stake in O3b, which is subject to regulatory approvals.
Subject to O3b not having launched an IPO, SES also has a call option to acquire all of the remaining 49.5 percent of the shares in O3b for a baseline sum of $710 million.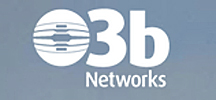 Since starting commercial operations in September of 2014, O3b has become the fastest growing satellite network in history in terms of capacity contracted and now serves more than 40 Enterprise, Mobility and Government clients across 31 countries. O3b, which stands for "other three billion," is a reference to the nearly half of the world's population that is not adequately served with broadband internet access due to the absence of a backbone of super-fast fiber-optic-cable connections in many regions. Described by the BBC as "one of the most ambitious commercial space projects of the decade," the system is designed specifically to provide "fiber in the sky" broadband internet access to this underserved population.
Milbank also recently advised O3b on an innovative financing structure for an additional eight satellites to accommodate rapidly-expanding demand, with four satellites expected to be launched during the first half of 2018 and the remaining four satellites expected to be launched in the second half of 2019. These procurements will increase the size of the current fleet from 12 to 20 satellites.
The Milbank team was led by Global Securities partner James Ball with Executive Compensation partner Mike Shah and Transportation and Space partner Peter Nesgos. Other Milbank team members included Global Securities associates Bodie Stewart and Conor Colasurdo and Executive Compensation associate Nicholas DeLuca.