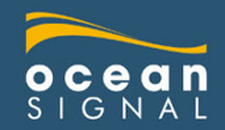 Joseph Gagnon and Brian Conville, two ocean rowers, were rescued by the Irish Coast Guard from their overturned boat off the coast of Mizen Head, County Cork, after the activation of their Ocean Signal rescueME EPIRB1 — the rowers were attempting a North Atlantic crossing.
The two were just hours away from completing a record-breaking North Atlantic crossing when their boat capsized in rough seas about 165 miles from Ireland on July 21. The alarm was raised when their Ocean Signal EPIRB (Emergency Position Indicating Radio Beacon) sent out an automatic alert when the device became submerged after the boat turned over. The Coast Guard Rescue Coordination Centre in Valentia dispatched the Waterford-based Sikorsky Rescue 117 helicopter, with Irish Air Corps Casa 253 providing top cover. The two crew were winched from the sea and transported to Tralee Hospital in Co Kerry where they were treated for hypothermia.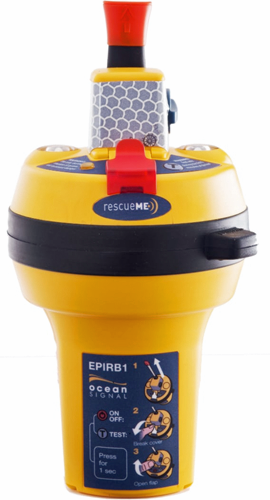 After leaving St John's, Newfoundland, Canada on June 13, the rowers had looked set to become the first duo to cross the Atlantic, west to east, from Canada in under 40 days and the youngest pair to complete the voyage, before they ran into difficulty. They had originally aimed to land in France but were forced to shorten their trip due to challenging weather and injuries and decided to head for Co Cork instead.
An EPIRB provides the boat's essential link to the emergency services. The Ocean Signal rescueME EPIRB1 is the most compact on the market and was therefore ideal for the small rowing vessel. Automatically activating once immersed in water, the Ocean Signal EPIRB communicates the location via the 406 MHz Cospas-Sarsat satellite system with position provided by an integrated 66-channel GPS receiver and 121.5 MHz homing beacon.
Brian told CBC news that the EPIRB saved their lives. He said, "Without the EPIRB, we wouldn't be here today. We'd still be on the boat. We realised that we were incredibly lucky, because when the boat turned over, I must have knocked our EPIRB [emergency position-indicating radio beacon], which is the beacon that you would generally press if you're in distress. It was quite violent when the boat turned over. I was thrown from side to side. I was tied on enough; that's the only reason I stayed with the boat. But the EPIRB disappeared, so it activated itself when it went into the water, and that's what saved our lives, to be honest. The EPIRB was part of the equipment provided with the boat and a very important part of our safety kit. It was our only chance of rescue and we were very happy to see the helicopter."
Despite the ordeal, Joseph is still planning to cross the 5,000 kilometres separating Canada and France in 2018 and become the youngest single ocean rower.