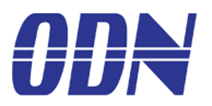 Orbital Data Network (ODN Inc.) has announced an enhancement of their solutions and services for restoring communication infrastructure to public safety networks, based on the latest VSAT technology from Canadian manufacturer UHP Networks Inc.
ODN Inc. has decades of experience as a leading satellite network integrator and emergency services solutions provider. The company designs and integrates a robust set of communication products and services that meets the needs of its agencies. Some examples of the ODN customized solutions and services include automatic tower site backhaul failover to satellite and/or LTE, an award winning transparently meshed Ku-band satellite network specifically designed for radio and telephone backhauls, emergency backup and tactical telephone networks, communication trailers and command vehicles, and hand-held push-to-talk (PTT) satellite phones.
Executive Comments
Greg Heifner,founder and CEO of Orbital Data Network, stated the company looks forward to delivering even more enhanced services to the firm's client base. Our engineers have reviewed VSAT technologies on the market and the UHP technology has the edge in high-availability Mesh and Star networking. The company has installed one UHP Hub and will soon add another for geographical redundancy. The installation process was surprisingly simple and the technology performed as advertised.
Vagan Shakhgildian, CEO of UHP Networks, added that the company is pleased to partner with Orbital Data Network, a well-established and successful system integrator and managed service provider. The ODN engineers are known for their expertise, thoroughness and customer focus. The UHP team extends the firm's full support to ODN for projects in the U.S. and Canada.