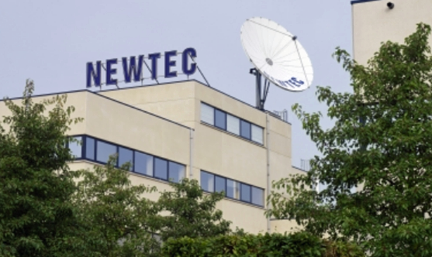 Bringing 20x the bandwidth of the firm's current solution, a new, high bandwidth satellite modem has debuted from Newtec and Panasonic Global Communications (Panasonic), which is a division of Panasonic Avionics Corporation.

Various versions of this new modem will be available across Panasonic's mobility markets, including air transport, business aviation, maritime, cruise ships, mega yachts, and river cruises. Developed by both companies, this new modem is capable of exceeding 400 Mbps and can scale to meet the evolving needs of airlines and their passengers by facilitating the increasing bandwidth coming on stream over the next two years as High-Throughput Satellite (HTS) and Extreme-Throughput Satellite (XTS™) services continue to be layered over Panasonic's existing global network. This will expand network capacity from 2,300 MHz today to 15,000+ MHz by 2017.
This nexgen modem includes three demodulators for seamless beam switching and simultaneous data and video reception and is also part of the Newtec Dialog® multiservice platform, which supports a wide range of verticals, including aviation and maritime. Featuring the award-winning dynamic bandwidth allocation Mx-DMA®, the modem combines the efficiency of SCPC with the dynamic bandwidth allocation capabilities of TDMA to deliver up to 300 percent more data than legacy Time Division Multiple Access (TDMA) systems. With support for DVB-S2X, the latest SATCOM transmission standard, and VL-SNR MODCODS (Very Low Signal to Noise Ratio Modulation and Coding), the modem is optimized for HTS and small VSAT antenna applications, maximizing efficiency and availability.
Panasonic's Global Communications network already covers 100 percent of all major oil and gas hotspots worldwide, 99.6 per cent of aero traffic routes and greater than 98 percent of global maritime routes worldwide. Using this network, the modem will enable the consistent delivery of high speed broadband communications and digital entertainment services, including live HD live TV and IP streaming, to all of Panasonic's markets including air transport, business aviation, maritime, cruise ships, oil, gas and energy.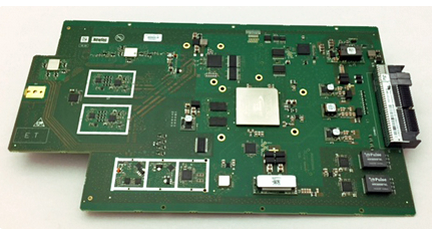 According to Paul Margis, the Chief Executive Officer of Panasonic Avionics Corporation, as his company continues to optimize their 2gen Global Communications network, they are constantly looking for new pieces of critical technology that will enable customers to take full advantage of HTS and XTS technology. Newtec's broadband modem, which is based on the DVB-S2X standard and customized to Panasonic's requirements, allows the firm to access much larger blocks of frequency and better support high bandwidth platforms across all of our vertical markets.
Serge Van Herck, on behalf of the Newtec Board of Directors, added that his company's partnership with Panasonic will combine nexgen ground segment and satellite technology to deliver the most efficient high-throughput solution to customers across the world.