ETL Systems has been selected by Colombian telecommunications, water and electricity services provider, EMCALI, to provide RF equipment for the provider's Cali teleport expansion project.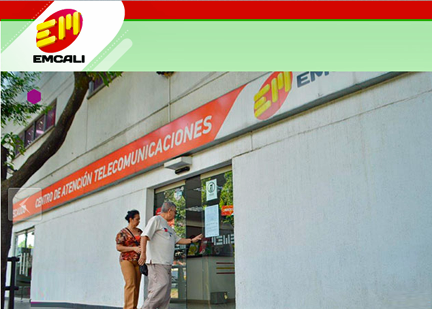 EMCALI required a 32 input x 128 output L-band matrix system that could be used to manage L-band signal necessary to improve operation and performance of video and data traffic. This, in turn, would improve the quality of service to end-customers and offer a more robust operation, allowing power to be provided to several low-noise block (LNB) downconverters and compensate for loss individually on each channel. ETL's Vortex L-band Matrix VTX-10 system, commonly used for many high resilience high performance applications, and the Piranha PRN-10 LNB powering system—which is highly energy efficient and is populated with variable voltage—was selected by EMCALI to fulfill these requirements.
ETL designed a system that easily expands into a 32×192 L-band matrix system to adhere to EMCALI's future requirements all the while minimizing downtime, allowing the company to provide enhanced communications without affecting the traffic running through the system at the time.
Hugo Murillo, Teleport Engineer at EMCALI, indicated that such an important project requires quality, flexibility and absolute attention to detail, and ETL was selected as the partner for our firm as the company possesses the expertise and experience in providing custom-made solutions.
Rafael Zamora, International Sales Manager, Latin America at ETL Systems, added that this project increases ETL Systems position in the Colombian and Latin America market.