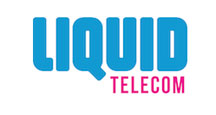 [Satnews] Liquid Telecom has opened their second satellite hub at the Teraco Data Centre in South Africa in response to increasing demand for broadband connectivity from across Africa.
The company has invested US$3.5 million in the new hub which will enable it to continue to offer customers a satellite service with speeds of up to 50 Mbps and top-rated for latency, cost and customer service. Ninety-seven percent of Liquid Telecom's satellite traffic is within Africa; traffic outside the continent is routed via the firm's hub in London.
Liquid Telecom will be one of the first to use the Newtec Dialog multiservice platform in Africa, continuing its long-term relationship with Newtec which specializes in the design, development and manufacture of equipment and technologies for satellite communications. The new platform includes Newtec's latest award-winning technologies that will enable Liquid Telecom to provide enterprises across Africa with a dedicated bandwidth service with high QoS. The service is being competitively priced to enable smaller companies to benefit from its high speeds and quality.
Liquid Telecom's award-winning satellite network complements its pan-African fiber network and enables the company to provide a seamless broadband service across Africa. Customers include Africa's largest mobile network operators, ISPs, corporations and financial institutions, SMEs, Government and public sector bodies as well as organisations wanting to connect remote rural communities.
The satellite service of Liquid Telecom differs from other providers in a number of ways:
Multi-VLANs can be provided on a single VSAT terminal – this increases cost-effectiveness for enterprises as multiple private networks can be provided into a multi-tenant building
African data is kept in Africa—Liquid Telecom was the first provider to build a satellite hub at Teraco's vendor-neutral earth station enabling African data to be routed locally, which reduces latency and increases internet reliability. Many other satellite providers route traffic via satellite earth stations located outside Africa
Truly uncapped packages with no Fair Access Policies—unlike most other providers, Liquid Telecom has no data limitations
Its MPLS network has been designed for corporate networks, especially banks and companies with head offices in Africa
Full Sub-Saharan coverage—Liquid Telecom's satellite products cover even the most remote parts of the continent
Access to Liquid Telecom's pan-African fiber network
Speeds of up to 50 Mbps
VPNs, VoIP and video conference all available
Voice prioritized for clear calling
Easy installation for temporary events, exhibitions and projects.
Liquid Telecom was named the 2014 VSAT Provider Of The Year at the SatCom Star Awards and the company's shared MPLS satellite service won the VSAT Innovation for Africa category at the 2014 AfricaCom awards. The firm was shortlisted again in the VSAT Innovation for Africa category at the 2015 AfricaCom awards for its Dual VSAT Service.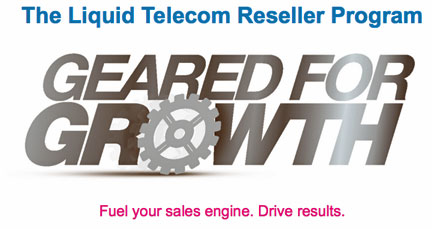 In South Africa Liquid Telecom sells satellite connectivity via its network of resellers and passes direct sales inquiries onto these resellers. More details can be found at http://liquidbroadband.co.za/resellers/