[SatNews] The number of Ka-band satellite Internet subscribers in Russia now exceeds five thousand as a new domestic mass market of satellite broadband Internet services in Ka-band is emerging, offering users affordable communications services via geostationary orbit spacecraft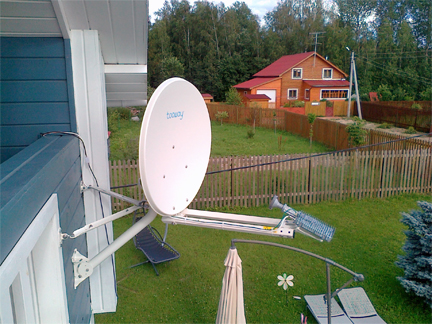 The satellite network provides Ka-band Internet access and has just subscribed the five thousandth active subscriber. Currently services are available in the European part of Russia using the KA-SAT satellite (9 degrees East). Commencing as of the first quarter of 2015, the service will be extended to residents in the Far East and Siberia. From the second half of 2015, the Ka-band Internet access will be provided in the Central and South Ural Regions of Russia. The network operation will be supported by the two Russian two spacecraft—Express-AM5 that is already operating in the orbit at 140 degrees East and Express-AM6, which is due to be launched later this year.
This project is giving rise to a new market for Ka-band services to satisfy the growing demand for affordable satellite Internet services from individuals and businesses. The average speed of user access to information resources is 6Mbit/s. The monthly average Internet traffic per terminal is more than 8GB, with the total monthly traffic exceeding 40Tb.
Services will be provided by the following partners (distributors) of RSCC:
Ka-Internet ZAO
Billing Solutions OOO (Raduga Internet brand)
Web Media Services ZAO (HeliosNet brand)
StarBlazer (StarBlazer brand)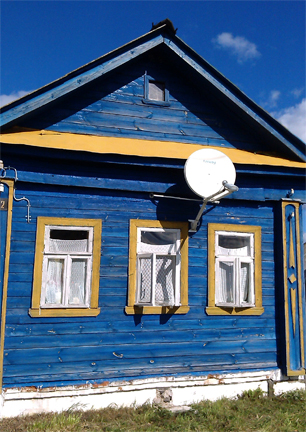 According to Deputy Director General for Innovative Development at RSCC Evgeny Buydinov, "Ka-band satellite internet is currently seen as a fairly high potential service, even in countries with well-developed ground infrastructure. According to our estimates, about 20-23 thousand users annually subscribe to this service in Russia. Once all the network segments have been brought on line, users will be granted satellite broadband access to information resources at any location across Russia from Kaliningrad to Kamchatka, at very attractive prices, absolutely regardless whether there are any cable connections available in a household".
"For us making contribution to this project is exciting and critically important. The latest Ka-band technologies improved consumer quality, i.e. network access speed and reduced the cost of equipment and traffic exposing VSAT services to more and more people," said CEO of Ka-Internet Vitaly Vashkevich. "We appreciate colleagues from RSCC for the opportunity to start operating in the Ka-band long before the first Russian satellite with Ka-transponders was put into service. Now we don't have a shadow of doubt about its operability in Russia's environment, and we are looking forward to the RSCC Ka-band satellite network being launched by the Express-AM5 spacecraft."
The RSCC infosite may be reached at http://eng.rscc.ru/