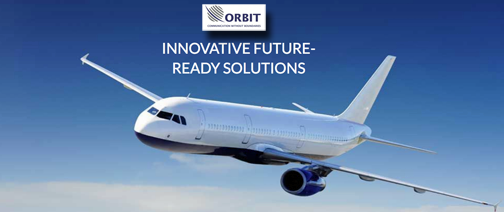 Orbit Communications Systems Ltd.'s (TASE: ORBI) 3D Audio is now being offered as standard with the Orion airborne audio management system.
Orion's 3D Audio delivers a 360-degree clear audio experience with significant benefits for pilots, including increased situational awareness and flight safety, as well as reduced workload and fatigue. Applications include radio separation, crew positioning, directional safety alerts and real-time threat alerts aligned to the pilot's line-of-sight. 3D Audio technology uses advanced binaural and psycho-acoustic principles to provide directional audio delivered into the ears of the pilot, so that the spatial position of the sound source can be located.
Orion is powered by a patented Dual IP Ring topology, which forms the foundation for Orion's key benefits:
3D Audio
Adaptive Noise Reduction™
Voice-Activated Detection™
Incremental scalability and flexibility to suit any size civil or military aircraft
Inherent redundancy
Reduced weight
To experience Orbit's 3D Audio technology first-hand, visit the company at "Army Aviation," April 26-28, 2017, in Nashville, Tennessee, USA, at booth 2323, or at "HeliRussia," May 25-27, 2017, in Moscow, Russia, at booth 1G.
According to Max Gadot, the Director of Product Marketing, Airborne Communication Solutions at Orbit the company is noting an increased demand for 3D Audio across the industry and believe this will become a standard requirement in future airborne audio systems.