A first took place for SES during the SES Industry Days in Luxembourg this May when they broadcast an 8K television signal via its satellite system. In this demo broadcast, uplink signal transmission was successfully supported by the brand-new R&S PKU amplifier from Rohde & Schwarz.
Using the DVB-S2X standard, SES transmitted the 8K TV signal on a single 36 MHz transponder via its Astra 3B satellite. The demo video with a resolution of 7680 x 4320 pixels (8K), which is four times higher than for a 4K signal, was encoded in HEVC and transmitted at a rate of 80 Mbit/s.
The 8K content was broadcast with a frame rate of 60 frames per second and 10 bit color depth. A native IP-formatted signal was used in addition to learn about the requirements to be met for a fully IP-based broadcast infrastructure.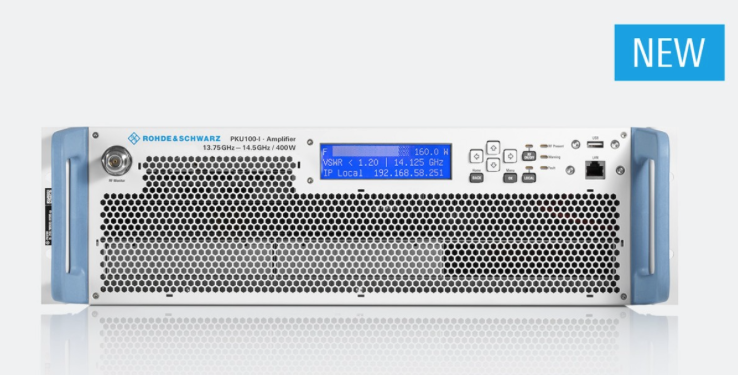 The Rohde & Schwarz R&S PKU amplifier was used in the demo broadcast to send the HEVC encoded signal to the satellite. The R&S PKU combines the best of two worlds in a single device: the unbeatable strengths of solid-state amplifiers and the compactness and low weight of tube amplifiers.
If individual transistors fail, for example, the amplifier continues operating at reduced power. It features adaptive linearization for improved signal quality, enabling network operators to transmit significantly more data using the same signal bandwidth — ideal for 8K transmission.
Thomas Wrede, Vice President, New Technology & Standards at SES Video, commented that even though 8K resolution is not yet commercially relevant, they have shown that their satellite network is able to deliver 8K content. They are proud to provide an insight into the future of television. Rohde & Schwarz has made a valuable contribution to this achievement.