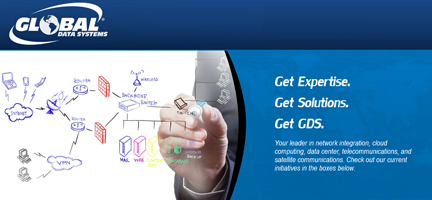 [SatNews] St. John Parish Sherriff's Office state of the art Mobile Communications Unit (MCU) was successfully installed with a VSAT satellite from Global Data Systems (GDS) last October.
Major Troy Hidalgo, Technology and Communications Commander for St. John Parish Sheriff's Office, values the relationship. "Communication is essential in our field. Global Data Systems' technologies ensure that we have quality equipment and service 24-7, 365. They are a trusted partner and we plan to continue working with them in the future," said Hidalgo.

Both LDV (the designer of the emergency response vehicle) and Global Data Systems will be exhibiting at the International Disaster Conference and Expo (IDCE) at the Ernest N. Morial Convention Center in New Orleans on January 7-9, 2014. The St. John Parish Sheriff's Office MCU will be displayed by LDV at Booth 1026 during the expo. Global Data Systems will also display an additional MCU at Booth 1108.

IDCE will present the most diverse and all-encompassing international audience this industry has ever witnessed in a single event. IDCE's reach into the international realm of public and private Disaster Preparation, Response, Recovery, and Mitigation will be unprecedented.
More info regarding Global Data Systems at their infosite: http://www.getgds.com/