The August 21 total solar eclipse will wreak havoc for LTE networks across the country — so what does a city do when expecting its population to surge from 68,000 to an expected half a million people and cellular juggernauts don't plan to provide portable tower support?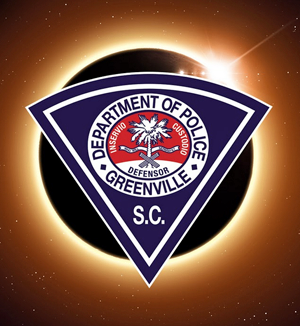 According to Redmond-based Kymeta, the company has a plan to assist in handling this surge — Kymeta will work hand-in-hand with the police department in Greenville, South Carolina to assure the city's police force remains connected — without interruption — during the total solar eclipse. Kymeta will allow the police force to use their satellite-connected Toyota RAV4 on the road to provide emergency mobile communications.
Why Greenville? Greenville — population 68,000 — has been recognized as one of the best places to view the total solar eclipse and has gained the attention of news media, eclipse chasers and NASA.
According to Greenville Police Chief Ken Miller, the significant increase in visitors will have an impact on cellular networks, which are likely to face decreased capacity, and that's a problem. The police chief anticipates the impact will be due to the increase in people uploading photos and video of the eclipse to social media networks and appreciates the extra support. He added that communication is critical to ensuring timely response to incidents and in keeping the public safe. Having the extra testbed support Kymeta is offering will provide us with an additional means of communication.