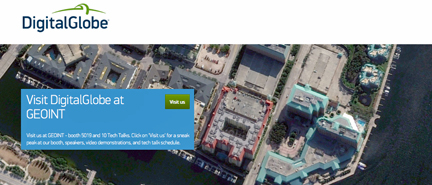 [SatNews] DigitalGlobe, Inc., (NYSE: DGI) has announced they will cooperate with MDA to offer combined optical and synthetic aperture radar satellite data solutions to their respective defense and intelligence customers around the world.
This solution will provide customers the ability to task and collect with DigitalGlobe's constellation of high-resolution Earth imaging satellites, along with ability to receive and process near real-time data from the RADARSAT-2 synthetic aperture radar satellite within a common architecture.
"This partnership provides near real-time access to the RADARSAT-2 synthetic aperture radar satellite, which can acquire data regardless of light or weather conditions," said Jeff Kerridge, DigitalGlobe's SVP of International Defense and Intelligence Programs. "With the addition of synthetic aperture radar data, our customers will benefit from an improved ability to regularly monitor large regions to identify change and human activity."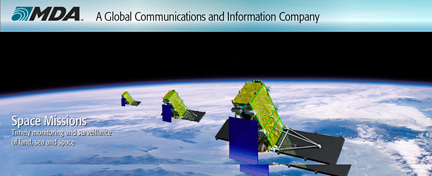 "By combining access to RADARSAT-2 and the DigitalGlobe constellation, our customers will see enhancements from high-resolution optical data applied to land and maritime applications, including change detection across national territories, wide area ship and oil detection, target detection and classification, forestry management, and disaster recovery," said Don Osborne, MDA's Group Vice President of Information Systems.
Visit DigitalGlobe at GEOINT in booth 5019 and MDA in booth 8018.
To learn more about DigitalGlobe, please visit their infosite at http://www.digitalglobe.com/
For more information regarding MDA, please visit http://www.mdacorporation.com/