RedPort Global is now making available a new version of their XGate, which will now include the PredictWind Offshore weather-forecasting app.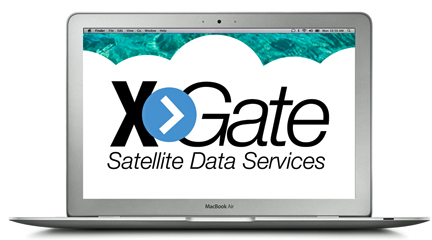 XGate is a leading, independent satellite data acceleration service that enables users to easily and affordably access accelerated email, web, weather data, social media and blogging wherever they travel. PredictWind Offshore allows users to download and immediately view GRIB files, weather routes, GMDSS Text forecasts and Satellite Imagery. The integration of the two products gives world-class weather information to XGate users while letting PredictWind Offshore users access files via satellite phones and terminals with XGate and XGate-compatible routers, including RedPort Optimizer routers.

PredictWind service is offered with three levels of service. PredictWind Free for XGate, included at no additional cost for active XGate subscribers, lets users request, download, and view worldwide weather forecasts using their XGate service and satellite phone. Predictwind Standard adds proprietary detailed world weather maps as well as weather routing, departure planning and increased local resolution. PredictWind Professional offers the highest resolution weather GRIB files, the best available current and tidal information, along with the Standard package features. PredictWind Standard and PredictWind Professional are fee-based upgrades that will be available with the ease, speed and reliability XGate's of one button access.
Other XGate services include:
Accelerated Email – Email service offers up to 20 times acceleration versus uncompressed speeds, saving up to 85% on satellite airtime
Accelerated Web Browsing – Compression uses a web proxy service to provide users with 3-5 times average web acceleration, while also blocking ads, checking for malicious sites and compressing images.
Text-based Mobile Weather Forecasts – XGate mobile weather forecasts delivery up to 7 days of a variety of text-based weather forecasts for iOS and Android users.
Social media – Users can post text and photos to Facebook and Twitter over satellite and cellular narrowband devices
Blogging – Users get free access to a Sailblogs premium basic account to help them share their adventures while travelling with their satphone
XGate Mobile Apps Compatible Operating Systems:
Apple iOS devices (iPhone, iPad and iPod Touch)
Google Android smartphones and tablets
RedPort XGate is offered by leading satellite service providers using the XGate brand by ClientSat, Global Marine Networks, MultiSat, Satellite Phone Store, and under other brand names, including: Network Innovations Speedmail, Satphone.Me from Satphonestore.com, MVS MVSMail, and SatLink from BlueCosmo/SatWorx.