According to Dataxis latest research, the linear OTT payTV market in Europe reached 7.4 million subscribers at the end of September 2017 — this represents a growth of 13 percent as compared to the previous quarter.
Over the past years, the number of Linear OTT offers has been increasing, driven by the growth observed in offers specialized in sports and kids' content. OTT sports platforms, such as Bein Sport Connect, Eleven Sports or Dazn, managed to attract a significant number of sports fans crowd that represents around 25 percent of the total Linear OTT subscribers as of Q3 2017.
Western European countries are leading the sport OTT market with Germany (35 percent), France (25 percent) and the U.K. (15 percent). As sports events are a key driver to TV subscription, it remains to be seen whether this growth will continue at the expense of traditional payTV offerings.

---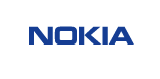 On the day Nokia unveiled its ReefShark chipsets, the company outlined the scope of its Future X architecture for 5G, the basis for its new reference silicon design and the foundation of its 5G technology and services portfolio.
This portfolio — to be showcased at Mobile World Congress in Barcelona next month — comprises a full, end-to-end network that delivers up to three times more data capacity per cell site and 30% lower total cost of operation* through artificial intelligence-based automation.
Nokia's 5G Future X provides unprecedented baseband performance thanks to Nokia's breakthrough ReefShark chipset. ReefShark chipsets also decrease the size of massive MIMO antennas by 50%, increasing deployment options, while achieving a 64 percent reduction in the power consumption of baseband units. Machine Learning-enabled beamforming technologies allow networks to 'follow' mobile devices and extend cell range as well as provide massive capacity wherever it is needed.
The 5G Future X network is one that scales efficiently to cope with the traffic and constant creation of new services and applications assigned to network 'slices'. Nokia 5G core solutions, such as Cloud Packet Core, combine cloud-native architecture concepts such as network function software disaggregation, stateless functional software elements with 'state-efficient' processing and a shared data layer, with automated cloud networking and dynamic lifecycle management. These enable best-in-class service delivery, agility and operational efficiency.
Automation is key to realizing the full operating potential of 5G and dealing with the massive number of network connections and their different requirements. Nokia's advances in artificial intelligence and machine learning throughout the network to radio cell sites, wherever they are located, improve both performance and operations. Automation on top of a Nokia cloud-native infrastructure can also result in operational savings of around 30 percent. Nokia embraces a culture of open architecture to enable customers to access - and benefit from - intelligence within their network.The Nokia 5G Future X portfolio outlined:
Nokia 5G New Radio - the radio software, based on the 3GPP 5G New Radio Release 15 standard.
Nokia AirScale Radio Access - a modular way to build radio access networks delivering services with virtually unlimited capacity, scaling and market-leading latency and connectivity. In 2018 Nokia will introduce over 20 new products and features with software-upgradeable radios, including ReefShark-based products, and the smallest-ever outdoor AirScale system module, all to make the rollout of 5G services quicker and easier while reducing the total cost of ownership.
Nokia's 5G AirScale active antennas - ideal for meeting the needs for 5G applications that require mobility support, wide-area coverage, multi-gigabit throughput speeds and millisecond latency. New antenna products include AirScale massive MIMO Adaptive Antennas for 5G and LTE, a portfolio of new 5G ready radio heads, as well as a new dual-band Compact Active Antenna addressing all operator deployment scenarios.
Nokia's 5G Small Cells - extending Nokia's industry leading LTE based small cells portfolio, the new 5G outdoor and indoor small cells are compact and easily deployable and complement the 5G macro network.
Nokia 5G Anyhaul - the portfolio is expanded for the 5G era with enhanced SDN automation capabilities and products for Microwave, IP Routing, Optical Networking, and Next Gen PON, all supporting the migration of radio access and packet core functions to cloud architectures.
Nokia 5G Core - Nokia cloud-native packet core supports separated control and user planes and offers both virtualized and new physical deployment capabilities, including platforms built with Nokia's industry leading FP4 processor. Nokia's approach to 5G core includes support for both wireless and fixed technologies, ensuring the delivery of converged services. The core portfolio is rounded off with the launch of 5G registers to enable the management of subscriptions on the 5G network.
Nokia Massive Scale Access - complements 5G New Radio with fiber, DSL, cable and Wireless PON solutions. The end-to-end access portfolio enables service providers to connect more people sooner, using whichever access technology best suits the use case.
5G Acceleration Services - to help customers plan a coherent 5G business strategy through techno-economic modelling developed with Bell Labs Consulting. Our end-to-end expertise and innovations in network planning, site evolution, predictive care and virtual operations will help operators realize the Future X architecture.

Nokia will continue to communicate its Future X architecture for 5G in future announcements and at Mobile World Congress 2018 in Barcelona. For more information visit the Nokia 5G web page.
---

PSSI Global Services has successfully executed the largest "at-home" transmission in broadcast history — additionally, for a separate broadcast, the company transmitted 500 megabits of data using just one antenna, two transmitters and three transponders — something the company believes has never before been achieved.
The record-setting at-home transmission, performed for NASCAR's Rolex 24 at Daytona, included a total of 28 video paths and 75 audio paths for 32 consecutive hours. PSSI Global Services transmitted all 28 video paths to NASCAR's production facility in Charlotte, North Carolina, using a single antenna, one transmitter and two transponders.
PSSI Global Services' other groundbreaking transmission was executed for ESPN's historic broadcast of the College Football Playoff National Championship — a 125-camera broadcast watched by approximately 27.5 million viewers. To support this event, PSSI Global Services transmitted two 180-megabit streams using one transmitter on two 54-megahertz transponders. The company used a third 36-megahertz transponder to transmit a total of 500 megabits of data out of the single C-band antenna.
For both of these projects, PSSI Global Services leveraged its C27 mobile teleport, equipped with cutting-edge Newtec modulators and GaN SSPB amplifiers from Advantech Wireless.
---

Quantenna Communications, Inc. (Nasdaq:QTNA) and Canal+, the largest payTV group in France, have now formed a partnership on Canal+'s two new platforms, the G9 and G9-mini, based on Quantenna's QSR1000 and QSR2000 chipsets.
The newly announced Canal+ satellite set-top box (STB) "G9" integrates Quantenna's QSR1000 based 802.11ac 4x4 solution to redistribute HD video to its companion "G9-mini" wireless Over-The-Top (OTT) STB. The G9-mini integrates Quantenna's 2x4 dual-band 802.11ac/11n QSR2000 chipset for a complete Quantenna based in-home wireless distribution system. With this combination of Quantenna chipsets, Canal+ takes in-home wireless services to the highest levels of Wi-Fi performance.
David Carroll, SVP of worldwide sales at Quantenna, stated that the company worked with Canal+ to deliver a superior solution for 4K wireless video distribution using the firm's award winning single-band 802.11ac and dual-band 802.11ac/11n solutions.
---

The Streaming Video Alliance (the Alliance), an industry forum comprised of leading companies from the online video ecosystem, have announced the first recipients of the organization's Membership Grant Program.
Launched in 2017, the program sponsors select individuals and companies with a one-year Principal membership. This enables grant members to contribute to and benefit from the Alliance's mission of deeper industry collaboration across the video streaming ecosystem.The grant recipient organizations range from content delivery to broadcast scaling and watermarking. The four companies and two individuals chosen by the Alliance board of directors from the application pool include:
BlueFrame Technology: an end-to-end live streaming technology provider that helps teams, groups and organizations stream and monetize their video content.
ContentArmor: global provider of content protection technologies that works with content houses, post-production houses, content distributors and video on-demand service providers.
Touchstream: streaming media monitoring service that enables content providers to deliver the best streaming experience across all media formats and device types.
Phenix: Provider of global, end-to-end real-time video IP solutions allowing for high-quality, synchronous viewing at broadcast scale with less than a half-second of latency.
Ketan Bhardwaj: Research Scientist II at Georgia Institute of Technology and holds a PhD in computer science.
Rob Dillon: Digital Operations Manager at Tribune Media and a streaming media evangelist with expertise in live streaming workflows, video tools, OTT design and deployment information technology and vendor relations.
As principal members for 2018, the recipients will be involved in various working groups and will participate in the Alliance's quarterly member meetings. Applications for the 2019 Membership Grant Program will open later this year.
Members of the Alliance include companies from across the streaming video ecosystem such as network operators, technology providers, service providers, and content owners. Current members are: Adobe, Amazon Web Services, Anevia, Arris, ATEME, Cedexis, CenturyLink, Charter Communications, Ciena, Cisco Systems, Comcast, Concurrent, Conviva, Digital Element, Dolby, Edgeware, Encompass TV, Ericsson, Espial Group, FOX Networks, Friend MTS, Harmonic, Hughes Satellite Systems, IBM, IneoQuest, Intel, Interra Systems, Irdeto, Level 3 Communications, Liberty Global, Limelight Networks, MediaMelon, MLBAM, Mobolize, NBCUniversal, NCTA, NeuLion, Nexguard, Nice People at Work, Nokia, OWNZONES, Qwilt, Sinclair Broadcast Group, Sky, SSIMWAVE, Telecom Italia, THX, Verimatrix, Verizon, Viacom, ViaPlay, ViaSat Inc., Viavi Solutions, Western Digital Corp., and Wowza Media Systems.
---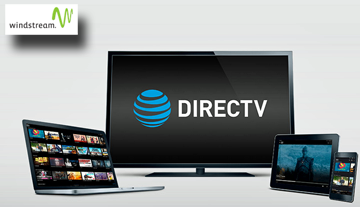 Windstream (Nasdaq:WIN), a provider of advanced network communications and technology solutions, will offer AT&T's DIRECTV satellite service and DIRECTV NOW streaming service to residential customers across the company's entire service area.
The DIRECTV product offerings will provide a perfect complement to Windstream's high-speed internet service — Kinetic by Windstream — that will give customers affordable, diverse options for getting the programming they want and watching that content whether they are at home or on the go. Kinetic by Windstream is the company's premium internet service experience made possible by the significant investment Windstream has made over the past three years to improve its network infrastructure.
Jeff Small, the President of Windstream's consumer and small business segment, noted that DIRECTV offers a diversity of product choices that will be a great fit for the firm's customers who want premium entertainment at great prices. Our Kinetic by Windstream customers can now enjoy quality programming coupled with cutting-edge technology. This fits perfectly with the company's digital entertainment strategy.
---