[Satnews] Enable 4k UHD TV delivery, improve the efficiency of delivery by as much as 50 percent and enhance the viewing experience in the same bandwidth, all with Sencore products that will be on display at NAB 2016.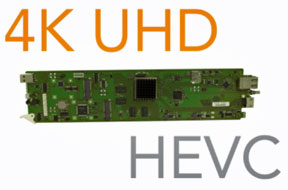 New 4K UHD HEVC Dense Monitoring Decoder Card
(Sencore AG 9000)
The AG 9000 provides HEVC 4k decoding for monitoring real-time linear distribution video feeds. With up to 18 channels of decoding in a 2RU Ross openGear™ 3.0 frame, the modular solution is ideal for typically tight NOC and video wall situations. Delivering either full resolution, 2160p output via HDMI or down-converted 1080p50/60 video via 3G-SDI, the AG 9000 decodes video services up to 80 Mbps.
Contribution & Distribution MPEG2/H.264/HEVC Receiver Decoders (Sencore MRD4400/ MRD5800)
Sencore's flagship IRDs now support HEVC Main and Main 10 profiles, including: 4:2:2/4:2:0, 10-bit/8-bit, and HD/SD formats up to 1080p. As a full featured offering with support for ASI, MPEG/IP, 8VSB, or satellite inputs plus DVB-CI and BISS descrambling options, the Sencore MRD is truly the first "full featured, triple CODEC" IRD on the market.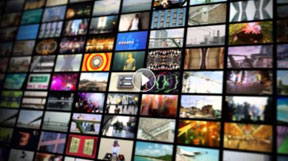 END-TO-END SYSTEM MONITORING
Sencore's VideoBRIDGE family of monitoring solutions enable engineers to identify and troubleshoot video delivery problems before they turn into major outages and customer complaints—with the ability to monitor compressed audio, video, and data services on any cable headend, satellite, OTT or telco network. Sencore monitoring probes provide full support for ASI, DVB-S/S2, 8VSB, QAM, fiber and 1G/10G IPTV/OTT interfaces, with detailed transport stream and physical layer monitoring for complete 24/7 system confidence.
Caption/Loudness Monitoring and Archiving Features
Real-time caption and audio loudness monitoring and long-term archiving features allow engineers to ensure FCC caption compliance across their systems and investigate and respond to customer complaints.
SENCORE|WELLAV
Deliver a comprehensive line of high value video delivery solutions for small-system commercial A/V applications such as multi-dwelling cable and IPTV systems, hotel video networks and private content channels used in houses of worship, retail signage and enterprise systems.
Any Input to Any Output Media Platform (Wellav DMP900)
DMP900 provides service operators a proven headend technology in a compact, 1RU chassis with over 30 different input and output module options. multiplexing, receiving, encoding, transcoding, modulating, scrambling or descrambling applications, the DMP900 provides more capacity, flexibility and reliability while requiring less space and less power.
VALUE-ADDED OTT SERVICES
OTT Transcoder (TXS 8700)
The TXS 8700 is a virtualizable software-based transcoder for preparing existing live TV services for H.264 or H.265/HEVC distribution using OTT formats. Support for all streaming distribution formats, including HLS, HDS, RTMP, and MPEG-DASH, alongside built-in publishing protocols for major CDNs makes setup and installing simple. The TXS 8700 can be flexibly deployed for encoding on a single server, or a private cloud such as OpenStack. It can be remotely managed and monitored and integrates seamlessly within existing content processing workflows.