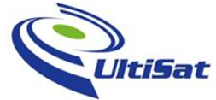 [Satnews] UltiSat, Inc. has launched their UltiNet™ portfolio of solutions, available to all of its customers and partners on an immediate basis.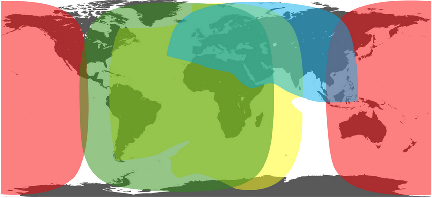 This comprehensive portfolio is comprised of integrated satellite, wireless and information security products and services offered by UltiSat as the single solutions provider. UltiNet™ enables high value, SLA-based, C- and/or Ku-band connectivity to end users in remote and harsh territories almost anywhere on the planet. Platinum and Gold packages, with coverage and service options as illustrated below, are currently available:
UltiNet™ Platinum
95 percent Global Coverage
End to End, Beyond the Modem, including IT/IA/IS Managed Services
99.5 to 99.9 percent SLAs
Custom Network Applications
Enhanced QoS Features & Controls
Up to 160 Mbps Data Rates
Equipment Lease Options
UltiNet™ Gold
80 percent Landmass Coverage
End to End, including IT Support, Reporting & Monitoring
98.0 to 99.0 percent SLAs
Shared Network Applications
Plug & Play Terminals Supported
CIR & Contention Options by Region
Equipment Lease Options
"UltiNet™ adds a new level of dynamic connectivity options and flexibility for our customers that require new or incremental capabilities in support of their missions around the globe," said Moe Abutaleb, CEO of UltiSat. "Given the comprehensive coverage offered under the UltiNet™ matrix of solution options, UltiSat can offer best-fit connectivity almost anywhere with the elasticity to start small and grow in proportion to mission requirements. For example, our customers can subscribe to Gold service for some of their remote sites and Platinum for other more mission critical sites. This allows them to reap the benefit of getting the best value at the most cost-effective price points, while at the same time retaining seamless single network interface to their data centers. We believe this capability will provide our customers with the ultimate scalability to grow or reduce data rates, contention ratios, and/or number of nodes on a per site, per region, or global basis in proportion to their mission needs or constraints."