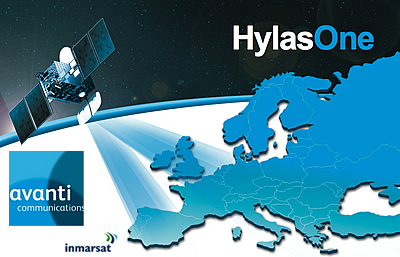 Avanti Communications Group plc (AIM: AVN) has been selected as a member of the NFSRITS (North Sea Freight and Intelligent Transport Solutions) consortium to deploy communications services to improve the safety and security of freight operations in the EU's North Sea region.
The project, worth 600,000 euros over the next three years to
Avanti
, will provide new communications services across the main transport corridors, including at ports, truck parks and freight terminals. The project is supported by
European Union
's structural funds. Avanti sells satellite broadband services to telecoms companies which use them to supply homes and businesses. Avanti's first satellite, called
Hylas
is under construction, and will be the first superfast broadband satellite launched in Europe. Avanti currently provides satellite broadband services to customers in Europe using leased satellite capacity which it will transfer to Hylas on launch.
Avanti also signed a contract to supply broadband and business continuity products to
Cactuss
, a leading provider of IT systems integration services to government and other clients in Kosovo. The contract is worth a minimum of 100,000 pounds in the first two years.