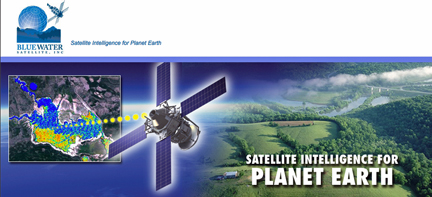 [SatNews] Blue Water Satellite (BWS) is collaborating with Google Maps for Work to provide feedback to help improve Google's image processing capabilities.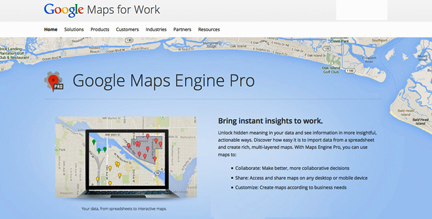 By implementing Google Earth Engine and Google Maps Engine, BWS can process its satellite imagery and serve the data to desktops and mobile devices supported by Google's cloud. Blue Water Satellite provides algorithmically enhanced spectral images that identify the presence and concentrations of minerals, vegetation, chemical and biological constituents on land and in water around the world.
"Our data rich imagery is a powerful tool for science, utilities, oil & gas companies, environmental engineering companies, governments, or anyone seeking more in-depth characterization of water or land resources," said Milt Baker, CEO of Blue Water Satellite. "Working with Google improves the availability of this enhanced image data by making it more accessible through Google's popular mapping platform."
There's a video regarding the Google & BWS collaboration at: https://www.youtube.com/watch?v=O77VLXdZAhY
Using Google Earth and Maps Engine, Blue Water Satellite will be able to deliver processed images to customers seamlessly formatted for desktops, phones, remote devices, or to other customer requirements. Using the Google Cloud, the images can be delivered to virtually all browser enabled devices anywhere on Earth. Google has downloaded every Landsat and MODIS image to its servers back to 1984. Google has the capability to input spectral imagery from drones, aircraft, and hyperspectral cameras - something the engineers and developers at Blue Water Satellite are excited about.
"Using Google tools we can present our processed spectral imaging data in a 'time series' format so changes can easily be detected and viewed" said Baker. "The coming revolution of nano satellites and drone deployed and fixed hyperspectral cameras will benefit from this collaboration."
The company's infosite may be accessed at http://www.bluewatersatellite.com/
Google Maps for Work may be reached at https://www.google.com/work/mapsearth/