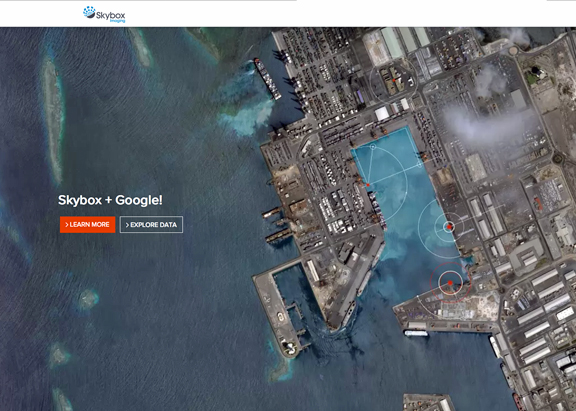 [SatNews] Finally confirmed is the much-rumored purchase of Skybox Imaging by Google, as the latter firm continues to make their play into the satellite and space segments.
The price paid for the company is $500 million—in cash, naturally—with the reasoning behind the purchase for Google being the imaging capabilities and small satellite development capabilities of the acquired firm.
With Google's attempts to ensure every resident on the globe has Internet access, Skybox Imaging folk will most assuredly folk concentrate on Google Maps, with the ope being the reduction, or perhaps even the elimination, of the company's current needs for imagery from approximately 1,000 outside sources.
Additional reasoning for the acquisition revolves around Skybox Imaging's small satellite design and manufacture capabilities, which will certainly play a definitive role in on orbit communications across the Earth that is highly desired by Google. Given the financial wherewithal of Google, the acquired firms' engineering and development capabilities should certainly find new "energies" to increase their satellite play with new technologies and products. Also, look to Skybox Imaging to seriously engage with Google's desires for more good works in disaster relief, perhaps with new satellite-based comms for NGOs and government relief agencies.
Certainly there are some regulatory hurdles yet to bound over for various government and agency approvals for this acquisition—however, there seems to be little concern within the industry that such will not occur—and the Google world takes yet another step forward into the spatial realms.
The Skybox Imaging infosite is located at http://www.skyboximaging.com/
Google's main infosite is accessible via http://www.google.com/