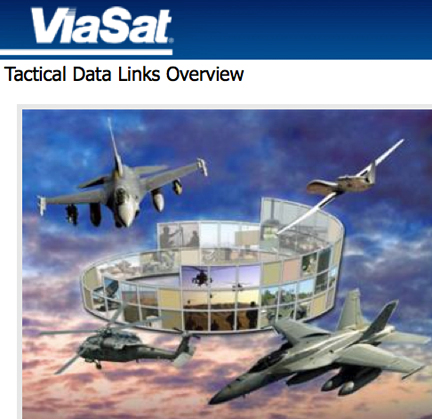 [SatNews] The U.S. government has awarded ViaSat Inc. (Nasdaq:VSAT) a development contract for Block Upgrade 2 (BU2) hardware and software upgrades to its Multifunctional Information Distribution System-Low Volume Terminals (MIDS-LVT) Link-16 terminals, valued at $33,469,487 with options of $5,713,160.
The order resulted from a solicitation from Space and Naval Warfare Systems Command (SPAWAR). The order adds new functionality to the MIDS-LVT system fleet worldwide.
"This order reflects the government commitment to maintaining the long-term viability of the MIDS-LVT radios deployed worldwide, ensuring continued Link-16 data link capability for the warfighter many years into the future," said Dr. Jay Kaufman, general manager, ViaSat Tactical Data Links.
MIDS-LVT forms the backbone of the Link-16 network across the U.S. DoD and the international coalition. Core terminal functions include Link-16 data as well as secure voice with TACAN capabilities on selected terminals.