L3 Narda-MITEQ recently received the largest single order in the SATCOM Product groups history.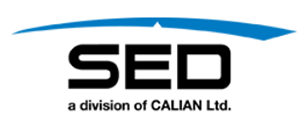 The order is for Earth station equipment from SED Systems, a division of Calian Ltd, with ultra-high frequency upconverters and Ka-band up and downconverters. Narda-MITEQ produces the RF/Microwave equipment for the satellite communications Earth stations.
These outdoor weather sealed units, provide state-of-the-art frequency conversion from L-band signals to ultra-high frequency bands. With our multi-band units, frequency bands are upconverted, amplified and transmitted to the satellite. L3 Narda-MITEQ provides frequency up and down converters, test loop translators, switchover systems, amplifier systems both single thread and redundant, equalizers, fiber optic links, uplink power controllers, and custom SATCOM solutions.

L3 Narda-MITEQ combines more than 60 years of innovation and expertise in microwave and RF technology and designs and manufactures standard and custom products with stock delivery offered for an extensive offering of catalog components. Offered is a broad range of Passive and Active Components, Subsystems, Switches, SATCOM Solutions, Space Flight Components, as well as RF Safety monitoring equipment. Our products and services support defense, research, communications, and medical and scientific end markets. To learn more about L3 Narda-MITEQ, please visit the company's website at
Executive Comment
Mitch Haft, Director of SATCOM Sales at L3 Narda-MITEQ, said that this solidifies the company's SATCOM position for the next generation, as operating frequencies move higher to support the demand for faster connection speeds. With the firmn's new product offerings, L3 Narda-MITEQ can supply the full frequency range that worldwide customers demand.